New TV service by BBC to challenge Netflix, Amazon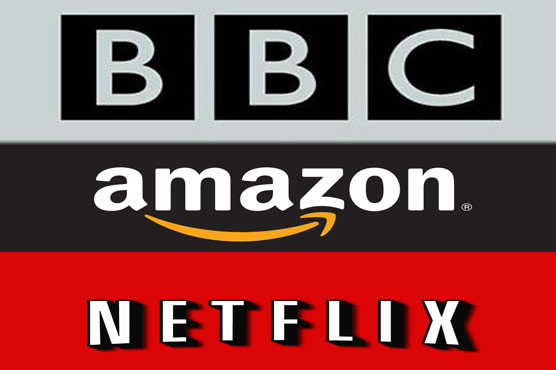 Online service is already popular among viewers catching up on previously broadcast shows
LONDON - The British Broadcasting Corporation (BBC) on Wednesday announced plans to take on Netflix and Amazon and make its iPlayer the top online TV service in Britain by 2020.
"We need to reinvent iPlayer," Director-General Tony Hall said in a New Year message to BBC staff.
The online service is already popular among viewers catching up on previously broadcast shows, but now has ambitions to compete with giants such as Netflix and Amazon over fresh content.
"Our goal, even in the face of rapid growth by our competitors, is for iPlayer to be the number-one online TV service in the UK," he said.
"And we want do it by 2020. That s tough, but I know we can do it."
The broadcaster could make more series available before they are screened on television as part of their plans.
The player would remain limited to Britain, however.
Competitors Amazon scored a coup when they signed up Jeremy Clarkson, Richard Hammond and James May -- former presenters of BBC worldwide hit motoring show "Top Gear" -- for their new series "Grand Tour".
Hall also said the BBC would offer more in-depth "slow news" as a contrast to the fast-moving 24 hour-news cycle.
"We re up there with the best in the world at telling people what s happening right now, and being where they come to find out what s really going on," he said.
His speech comes a day after David Clementi, the former deputy governor of the Bank of England, was announced as the government s preferred candidate to become the corporation s new chairman.