Facts and figures about Facebook
Last Updated On 02 February,2014 About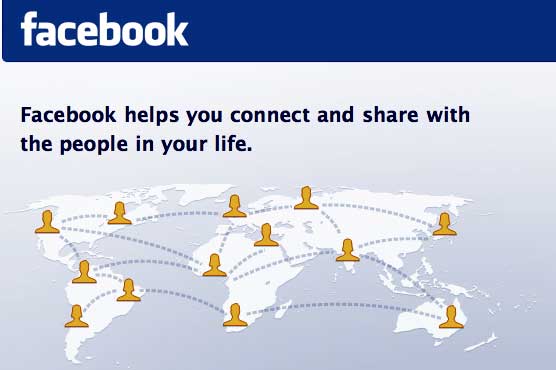 Facebook had 1.23 billion monthly active users at the end of 2013.
SAN FRANCISCO, Feb 02, 2014 (AFP) - Facts and figures about Facebook, which is celebrating its 10th anniversary in February:
- Facebook had 1.23 billion monthly active users at the end of 2013, based on company data, or roughly one-sixth of the world's population. Some 945 million of the users were accessing Facebook on mobile devices.
- The biggest market for Facebook is the United States, with 146.8 million users in late 2013, according to the research firm eMarketer. Next was India (84.9 million), Brazil (61.2 million) and Indonesia (60.5 million). Other estimates show the number of US users is higher, possibly 180 million. Facebook does not release detailed user statistics but said 81 percent of its daily active users are outside the US and Canada.
- In 2013, Facebook was used by 46.6 percent of the population in North America, 35.7 percent in Western Europe, 29.9 percent in Latin America, 24.9 percent in Central and Eastern Europe, 11 percent in the Middle East and Africa and 7.1 percent in the Asia-Pacific region, according to eMarketer.
- Facebook reported its profit for the full year 2013 jumped to $1.5 billion from just $53 million in 2012, and revenues increased to $7.87 billion from $5.1 billion. Most of the revenue is from online advertising.
- Over one million active marketers were on Facebook as of December, and the network had 25 million small business pages in November, according to company figures.
- Facebook accounted for a 5.7 percent share of all global digital ad revenues last year and 18.44 percent of worldwide mobile ad spending, according to eMarketer.
- The age range of Facebook users is seen as a key topic. The consultancy iStrategyLabs reports Facebook has lost three million teens in the United States since 2011, while the number of over-55 users rose 80 percent. Some other research challenges the idea that Facebook is losing teens.
- A Pew Research Center report showed Facebook used by 71 percent of online adults, or 57 percent of all American adults, in 2013. Pew found 84 percent of online Americans in the 18-29 age bracket use Facebook, as do 45 percent of those over 65.
- Facebook billionaires include co-founder Mark Zuckerberg, Dustin Moskovitz, Eduardo Saverin and its first president, Sean Parker. Chief operating officer Sheryl Sandberg has also become a billionaire with the rise in Facebook's stock.
- Chris Hughes, one of Facebook's four co-founders, served as director of online organizing for Barack Obama's successful 2008 presidential campaign and later bought The New Republic magazine.
- "The Social Network," the 2010 film about the origins of Facebook, won four Golden Globes -- including for best picture and best director -- and three Oscars, for best adapted screenplay, original score and film editing.
- Facebook had 6,337 employees as of December. Some studies suggest that Facebook-related firms and apps have created many more jobs and economic value.

---
---
Advertisement