Where are they now? Facebook founders have wide impact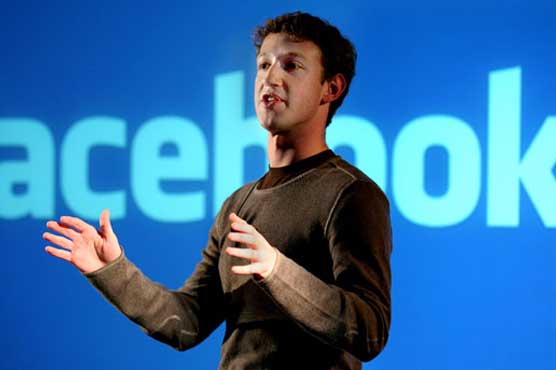 Here is a look at the founders, a decade after the creation of Facebook:
WASHINGTON, Feb 02, 2014 (AFP) - As Mark Zuckerberg took the reins at Facebook, his Harvard University classmates who helped found the huge social network have moved on to other pursuits.
Here is a look at the founders, a decade after the creation of Facebook:
Mark Zuckerberg
===============
At 29, Facebook s chief executive has firm control of the big social network, with some 29 percent of the capital and 56 percent of the voting rights, plus proxy rights for some other investors.
Zuckerberg has become a high-profile member of the tech community, establishing a Washington lobby group called FWD.us working on immigration and education reforms.
His net worth was estimated by Forbes magazine at $19 billion as of September, making him the 20th richest in the United States.
But with the recent jump in Facebook value, Zuckerberg s net worth has shot up to $29.7 billion, according to the market intelligence firm Wealth-X.
He and his wife Priscilla Chan have been active philanthropists, donating more than $1 billion to various causes, including a Silicon Valley foundation and public schools in New Jersey.
Despite his fame and fortune, Zuckerberg is still known for wearing hooded sweatshirts.
Chris Hughes
============
The 30-year-old Hughes, who graduated from Harvard in 2006, gained notoriety for heading the social media efforts of Barack Obama s 2008 presidential campaign, a key factor in the race.
In 2012, Hughes purchased the magazine The New Republic "to help build a future for substantive journalism in a digital age," according to the website of the magazine, where he is publisher and editor in chief. Hughes also runs a venture capital fund and a nonprofit social network service.
Eduardo Saverin
===============
The 31-year-old Brazilian American gave up his US citizenship and moved to Singapore before Facebook s public offering, a move that likely saved him hundreds of millions of dollars in taxes.
He told a business conference last year that he plans to remain in Asia and hopes to make an impact as a technology investor. Forbes lists his net worth at $2.65 billion as of August, making him the seventh-richest person in Singapore.
Saverin s role was famously portrayed in the 2010 film "The Social Network", in which he started out as a close friend of Zuckerberg and provided initial funds for the startup before they had an acrimonious split.
Dustin Moskovitz
================
Like Zuckerberg, Moskovitz is 29 and dropped out before finishing Harvard.
In 2008, he left Facebook to form his own company, a Web and mobile application called Asana aimed at fostering teamwork without email. His net worth is estimated by Forbes at $5.2 billion, based on his Facebook stake.
Winklevoss twins
================
Although not among the Facebook founders, twin brothers Tyler and Cameron Winklevoss claimed Zuckerberg stole their idea, and reached a 2008 settlement that got them and classmate Divya Narenda $20 million in cash and $45 million worth of stock.
They later sued unsuccessfully to undo that deal, seeking to gain more after Facebook expanded.
The twins, former Olympic rowers sometimes mockingly dubbed "the Winklevi," used the funds to launch their own venture capital efforts.
Last year, they filed a plan for an initial public offering for a Winklevoss Bitcoin Trust to allow investors to gain access to the virtual currency.
Sean Parker
===========
He was not a Harvard classmate, but Parker, a founder of the original music-sharing site Napster, befriended Zuckerberg and became a mentor and adviser to the fledgling company.
Parker was the founding president of Facebook in 2004 and brought in one of the company s first big investors, Peter Thiel.
According to some accounts, Parker recognized the potential for Facebook to have a big impact.
Now 34, Parker later joined Thiel as a managing partner at The Founders Fund, a venture capital investment firm.