Djokovic sweeps past Alcaraz to continue record ATP Finals bid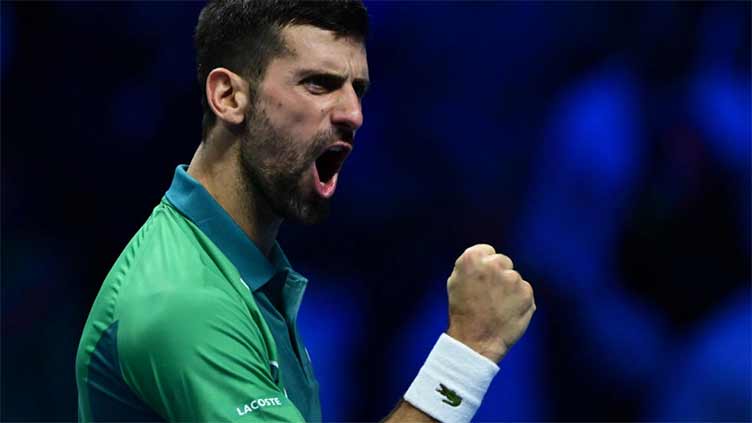 Sports
World number one Djokovic will face home favourite Jannik Sinner on Sunday
TURIN (Italy) (AFP) – Novak Djokovic continued his bid for a record-breaking seventh ATP Finals title on Saturday after sweeping past Carlos Alcaraz 6-3, 6-2 in a dominating semi-final display.
World number one Djokovic will face home favourite Jannik Sinner on Sunday in what promises to be a blockbuster title decider in Turin, as the 36-year-old attempts to cap an age-defying year with yet another triumph.
The Serb came into the tournament at the end of a year which has brought three Grand Slams, taking his total to an all-time best of 24, and a 40th Masters 1000 crown.
And now only Sinner stands between him and victory, which would take him past his old foe and retired great Roger Federer for season-ending tournament titles.
Sunday's final promises to be a tough proposition for Djokovic as he lost to Sinner in the group stage and will have to deal with a partisan Italian crowd that, unusually for him, won't be on his side.
He now has the better of his five matches with Wimbledon champion Alcaraz, who at 20 is already a two-time Grand Slam winner and was bidding to become the youngest finalist since Pete Sampras won the title back in 1991.
Saturday's match fail to live up to the previous four dramatic clashes however, as Djokovic put on a show of force to deal with the pretender to his throne in straightforward fashion.
Djokovic took the first set when he broke Alcaraz's serve for the first time in game eight and then quickly served to love to take the lead.
And he took definitive control in the third game of the following set, coming out on top from an 11-point game on the second break point to go 2-1 ahead.
Alcaraz then woke up and the pair exchanged some thrilling rallies, but once the Spaniard lost his serve in a brilliant seventh game Djokovic's passage to the final was secured.