Bellingham wins 2023 Golden Boy award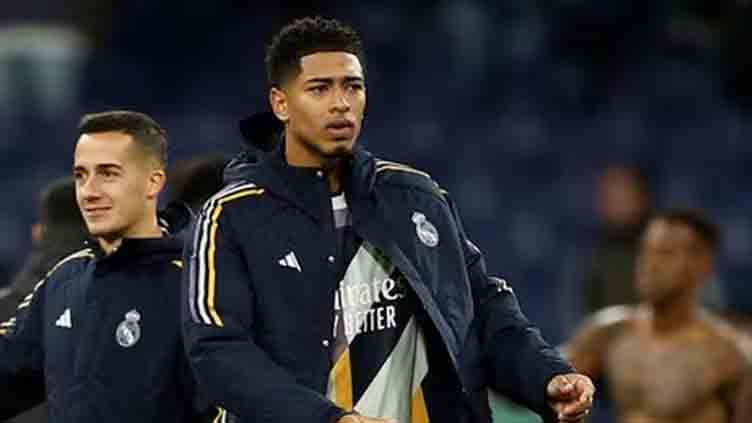 Sports
He beat Bayern Munich winger Jamal Musiala and RB Leipzig's Xavi Simons to pick up the award
(Reuters) - England midfielder Jude Bellingham has been awarded the 2023 Golden Boy award after a stunning start to life at Real Madrid.
The 20-year-old beat Bayern Munich winger Jamal Musiala and RB Leipzig's Xavi Simons to pick up the award that recognises players under the age of 21.
Bellingham is the top scorer in LaLiga with 10 goals in 11 matches and has netted another three in as many appearances in the Champions League, after moving to the Spanish capital from Borussia Dortmund in June for a reported initial fee of 103 million euros ($112 million).
"I'd like to thank everyone that has been part of my journey so far at Birmingham, Dortmund and now Madrid. It wouldn't be possible without them," Bellingham said on Friday.
"Lastly and most importantly, my family, who give me the support, motivation and love every day to keep striving.
"Now I have this prestigious award I want to keep going. I want to keep pushing the limits of my potential and hopefully many more trophies to come."
Madrid's Colombian forward Linda Caicedo, 18, won the Golden Girl award.
The Golden Boy award has been won in the past by the likes of Wayne Rooney, Lionel Messi, Raheem Sterling, Kylian Mbappe, Erling Haaland and Barcelona duo Pedri and Gavi.