Footballer Amina Hanif shares experience of playing with hijab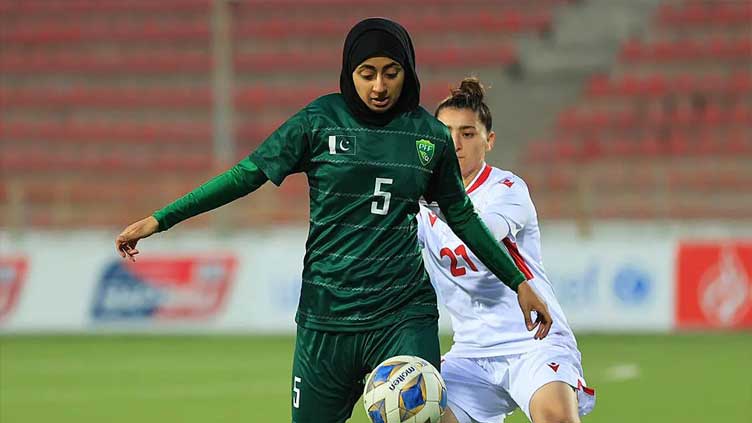 Sports
Hanif says she likes being different
LAHORE (Web Desk) – Pakistani footballer Amina Hanif said she stood out while wearing a hijab on field, explaining her experience playing with headscarf on.
Speaking to an international media outlet, Hanif, who is currently representing Chesham United, said she used to think hijab made her stand so badly, lowered her confidence, and distracted her from her game.
It was difficult to play with the hijab in the start, but things improved with time, she said.
Later on, something just clicked and she stopped caring about everything, she said, adding that it felt really good when nothing affected her.
"I like being different – the hijab means I stand out on the pitch more. The only challenge I have nowadays is readjusting my headscarf after heading the ball or hiding my pins from the referee before the game. I've been offered a Nike hijab, but I'm counting on my own becoming iconic," she said.
Hanif made recent debut to Pakistani team and wants to be an inspiration for Pakistani young girls.
"My goal was always to play at the highest level. However I had never heard much about the Pakistan women's team until the opportunity came along. It goes to show you never really know where life will take you."
"Pakistan has such a huge population and trust me, there's talent out there – both boys and girls. It's just a shame there's no real setup or scouting in place. I hope by bringing more success with the national team, other girls will feel it's worth the time and effort to pursue their dreams," she said.