Canada face mission 'impossible' to replace injured Beckie - Priestman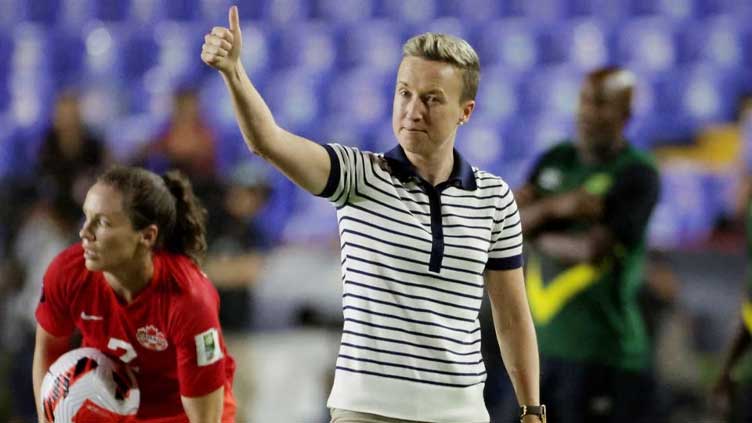 Sports
Canada coach named her 25-player squad on Wednesday for a training camp
Ottawa (Reuters) - Canada coach Bev Priestman said injured forward Janine Beckie was "impossible to replace" as she named her 25-player squad on Wednesday for a training camp and friendly against France in the lead up to the Women's World Cup.
Olympic champions Canada have their work cut out with scarcely more than 100 days to go before the quadrennial tournament kicks off in Australia and New Zealand, after losing veteran forward Beckie to an anterior cruciate ligament injury earlier this month.

"I can sit here and say, 'Yea, we've got the answer.' We don't. I think that that's the reality," Priestman told reporters. "What we do have to do is utilize the best players on the team across the pitch and that's what I'm working through right now."
Captain Christine Sinclair, 39, was named in the squad for the camp in Le Mans, France, and will be joined by Jayde Riviere, who was previously absent with injury, and younger talent including 18-year-old Amanda Allen.
"The door's open for any new player," said Priestman. "Because of the injuries we'll be leaving it as long as I can to name the roster." It will be the last chance for Priestman to evaluate players in the national team environment before she must narrow down the squad to a final 23. Canada open their World Cup campaign against Nigeria on July 21 in Melbourne.
But Priestman said she would assure players that a poor training camp would not necessarily put them out of the running to make the cut. "The last camp I remember before the Olympic Games was a horrible camp because the pressure's there to perform to get your spot," she said.
"My assurances to the players will be: All the camps we've had, and then your performance at club in between that, are really critical."The Canadians are playing against the backdrop of a bitter dispute with their governing body and members of the team earlier this month said they had felt disrespected after Canada Soccer released details of its proposed collective bargaining agreement.