Ronaldo 'very important' for Portugal, says Martinez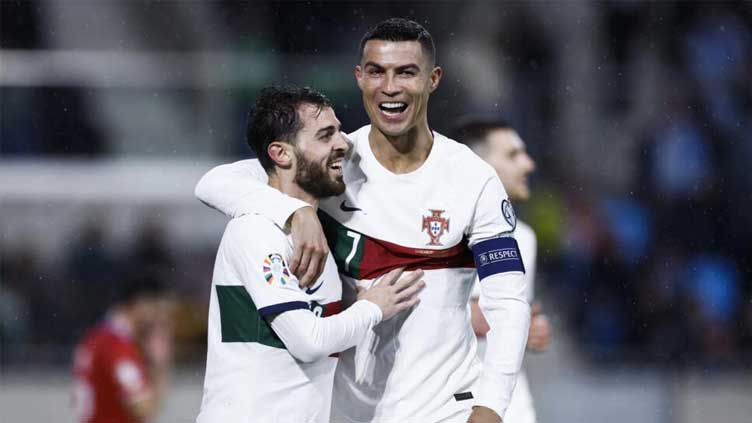 Sports
Cristiano is a unique player in the world, with the highest number of international caps
Luxembourg (AFP) – Cristiano Ronaldo remains a "very important" player for Portugal, coach Roberto Martinez said on Sunday after the veteran striker scored a second successive brace in Euro 2024 qualifying against Luxembourg.
The 38-year-old opened the scoring for the Euro 2016 winners by turning in Nuno Mendes' header and slotted home another in the 31st minute as Portugal won 6-0.
Ronaldo, who also netted twice against Liechtenstein on Thursday, increased his records of most men's international appearances and goals to 198 and 122 respectively.
"Cristiano is a unique player in the world, with the highest number of international caps," said Martinez, who has restored Ronaldo to the starting line-up after he was dropped during the 2022 World Cup in Qatar.
"The experience he has for the dressing room is very important. "All players have an important role. The younger ones due to their willingness to play and players like Cristiano Ronaldo, Rui Patricio and Bernardo Silva bring experience.
"It's important to have a complete dressing room." Martinez joined Portugal after the World Cup, replacing Fernando Santos who had been in charge since 2014. The Spaniard has enjoyed a fine start, with his team already two points clear at the top of Group J having scored 10 goals without reply. Joao Felix, Bernardo Silva, Otavio and Rafael Leao were all also on the scoresheet in Luxembourg.