LaLiga seeks fans' help to report racism after latest Vinicius abuse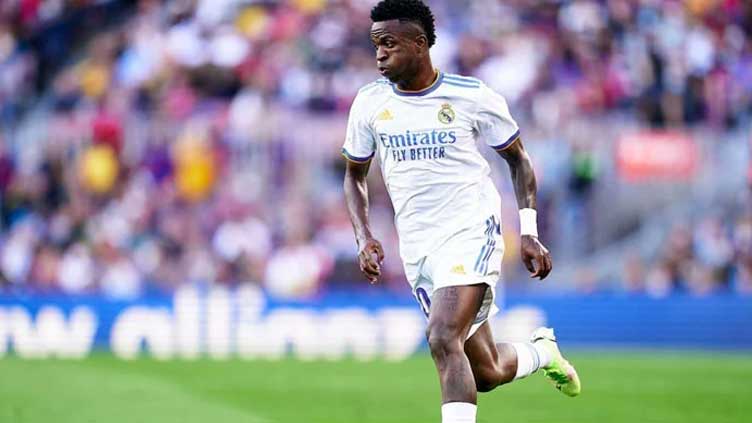 Sports
LaLiga seeks fans' help to report racism after latest Vinicius abuse
(Reuters) - LaLiga has set up a complaints channel on its website for fans to help identify racism incidents during matches, the soccer body said on Thursday after filing its eighth complaint to the authorities over the abuse of Real Madrid forward Vinicius Jr.
Brazil international Vinicius accused LaLiga of continuing to do nothing about racist fans at matches after videos on social media showed some supporters shouting abuse and throwing objects at him during a match in December.
He was again the victim of racial insults during Real's defeat at Barcelona in the 'Clasico' on Sunday.
"In view of the events that took place (during the game), in which intolerable racist behaviour was once again observed against Vinicius Jr, LaLiga has reported the racist insults to the Barcelona Court of Instruction," it said in a statement.
To speed up identifying offenders, LaLiga has set up a complaints channel on its website "so that fans who may have information or any indication of the identity of the perpetrators can contact LaLiga and provide the necessary identification to file the relevant complaints."
Mallorca FC earlier this week revoked a fan's membership card for three years after the supporter hurled racist insults at Vinicius Jr. and Villarreal's Samu Chukwueze in February.