Murray says Alcaraz can play at the top for as long as he wants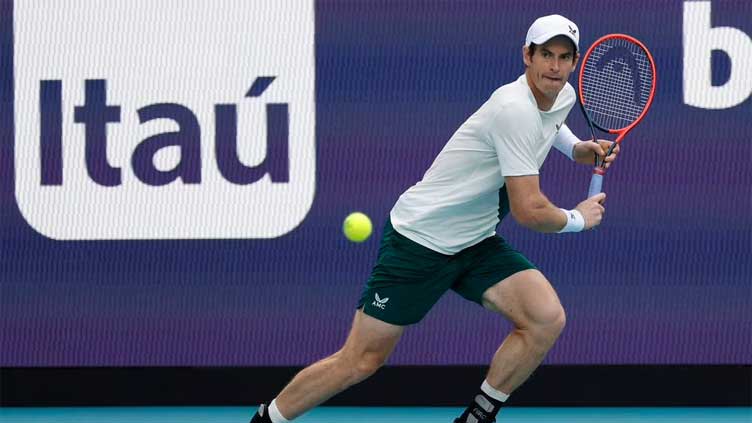 Sports
Alcaraz won the U.S. Open in September and became youngest player to top the world rankings at 19
Florida (Reuters) - Former world number one Andy Murray said Carlos Alcaraz has all the attributes to stay at the top of men's tennis for as long as he wants and hopes the Spaniard stays fit enough to keep playing with the style that drove him to the top of the rankings.
Alcaraz won the U.S. Open in September and became the youngest player to top the world rankings at 19 but suffered an abdominal issue at the Paris Masters in November and pulled out of the Australian Open with a leg problem.
Briefly supplanted by 22-times Grand Slam champion Novak Djokovic, Alcaraz roared back to the top by winning Indian Wells and is preparing to defend his Miami Open title.
"He has an excellent game, an all-around game that I think will translate well onto all surfaces," said Murray, who lost his opening match in Miami to Dusan Lajovic on Wednesday.
"He's not the biggest guy, but he can serve big. He's an unbelievable mover, great athlete. Has a lot of variety. Takes the ball on a lot. That's something you hope he keeps.
"I know from experience that it's a bit easier playing that way when you're 18 or 19 and there's not any scar tissue. I hope he maintains that style of play because it's exciting to watch."Murray said fans must not overburden Alcaraz with expectations.
"I know a lot of people are expecting everyone to win 20-plus Grand Slams now, like that's normal. I wouldn't predict that for anyone," Murray said. "I would imagine he would be right at the top of the game for as long as he wants to play."