Wave's Barcenas becomes youngest-ever contracted NWSL player at 15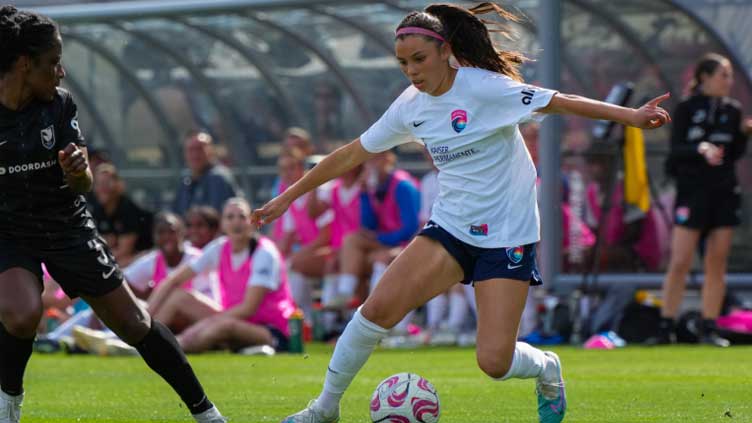 Sports
San Diego native Barcenas signed a three-year deal at 15 years and 138 days old
San Diego (Reuters) - Washington Spirit midfielder Chloe Ricketts' reign as the youngest ever NWSL player lasted less than three weeks as she was dethroned by fellow 15-year-old Melanie Barcenas, who beat her record by 145 days after joining San Diego Wave on Tuesday.
San Diego native Barcenas signed a three-year deal at 15 years and 138 days old. She has represented the U.S. at youth level and was called up for the Under-17 team's friendlies against England in February.
"I'm very excited to sign my first professional contract with my hometown team," Barcenas said.
"It's been a dream of mine to not just play in the NWSL but to have the opportunity to represent this city since the announcement of the Wave last year."
Ricketts was 15 years and 283 days old when she signed a three-year contract earlier this month.
Both Ricketts and Barcenas joined their clubs under the NWSL's new under-18 entry mechanism, which allows each team to sign two underage players to the senior roster with the consent of their parent or guardian.
San Diego, who joined the NWSL in 2022 as an expansion franchise, will kick off their season against Chicago Red Stars on Saturday.