Movements in World Rankings following resumption of FIH Hockey Pro League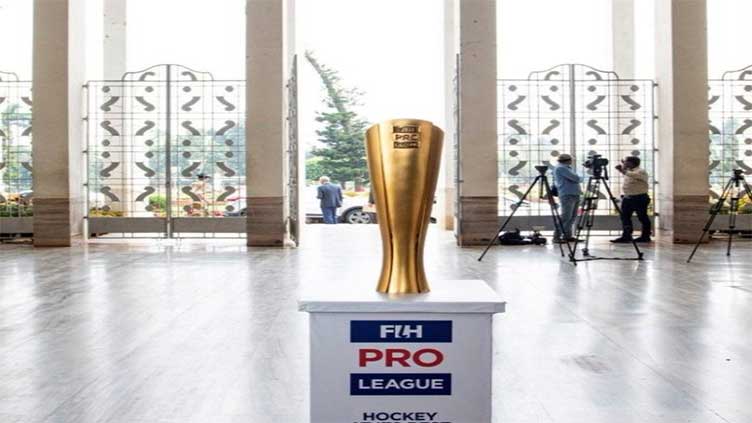 Sports
Movements in World Rankings following resumption of FIH Hockey Pro League
ISLAMABAD (Web Desk) – The return of the FIH Hockey Pro League, after a two-month hiatus, has produced great hockey action and a string of upsets, leading to major shake-ups in the world rankings.
While there is plenty of movement at the top of the table in the men's rankings, including a new world no.1, the changes in women's rankings are minor, said a press release.
In the FIH Men's World Rankings, all teams that featured among the top-6 at the end of the FIH Men's World Cup 2023 have moved to different spots while still retaining their place inside the top-6. Netherlands (2848) climbed up one spot to the top of the world rankings on account of Germany dropping points to Australia and India in the Rourkela mini-tournament. Belgium (2846) are also beneficiary of Germany's loss climbing up one spot into second place.
Germany (2752) managed to get one win out of four in the Rourkela mini-tournament and slip down to third in the world rankings, just ahead of India (2689) who had a stellar home run of 3 wins and one shoot-out win to climb two spots into fourth. Australia (2576) have made a tough start to their Pro League campaign with 2 wins from their first 8 games which drops them down one spot into fifth.
India's charge up the rankings sees England (2536) lose ground as they slide down to sixth in the world rankings. Argentina (2269) and Spain (2251) played in the mini-tournament in Hobart alongside Australia with both teams maintaining their rankings in seventh and eighth place respectively.
Spain's three wins in the first three matches had seen them briefly climb up to the seventh spot, but a final match loss to Argentina saw the teams switch back. Korea (1942) and New Zealand (1899) round out the top ten, having not played an international match since the end of the World Cup.
In the FIH Women's World Rankings, Argentina, Australia, China, Germany, New Zealand, and USA were in action in the Sydney, Wellington and Hobart mini-tournaments, with Argentina, Germany and New Zealand playing 4 matches, whereas Australia, China and USA played their first 8 matches of the 2022/23 Pro League season. Germany are the only team among those involved in the mini-tournaments to change positions on the world rankings table.
Netherlands (3199) remain at the top of the table, continuing to maintain their huge lead over Argentina (2640) in second place. Australia (2546) have made a great start to their Pro League campaign with 3 wins, 4 draws (including 2 shoot-out wins), and 1 loss in their opening 8 matches and retain the third spot in the world rankings.
Just over 100 points separate teams between the fourth and seventh position, with Germany (2260) climbing up one spot into fourth ahead of England (2217) in fifth, Belgium (2175) in sixth and Spain (2157) in seventh.
India (2086), New Zealand (1879) and China (1777) close out the top-10 positions, with India last featuring in the Nations Cup where they finished as champions, securing a place in the FIH Hockey Pro League for the 2023/24 season. New Zealand have had a slow start to their pro league campaign winning 1 match at their home mini-tournament, with 2 shoot-out losses and 1 outright loss. While the results allowed China to close in and reduce the points deficit, New Zealand maintained their ninth spot in the world rankings over China.