Fritz says his climb up the rankings gives belief to fellow Americans on Tour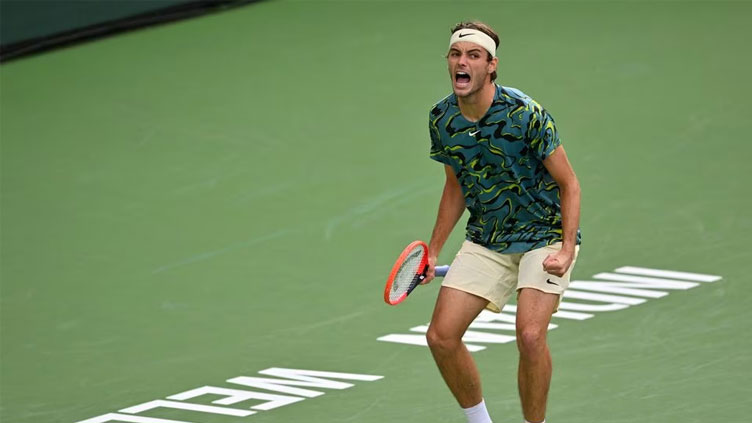 Sports
Fritz outclassed Marton Fucsovics at Indian Wells on Tuesday and will next play Jannik Sinner
Indian Wells (Reuters) - Taylor Fritz said his rise to fifth in the world rankings has given his fellow Americans the belief they can emulate his success on the ATP Tour.
Last year's Indian Wells champion, Fritz claimed the Delray Beach title last month to become the first American male ranked inside the top five since Andy Roddick in September 2009. However, the 25-year-old, who is among 10 American men in the top 50, said he did not feel like the leader of the pack.
"I wouldn't say 'leader' but I've shown everyone what's possible, because they've always known they can play with me and can compete with me. And if I'm able to do something I know they believe they can do it too," Fritz said. "I think it gives a lot of reassurance or confidence to them that they can produce the same results I can produce. I feel if the roles were reversed, I'd feel the same way."
Fritz outclassed Marton Fucsovics at Indian Wells on Tuesday and will next play Jannik Sinner. He joins Frances Tiafoe in the quarter-finals, marking the first time that two Americans will feature in the last eight at the tournament since Mardy Fish and James Blake in 2008.
Fritz said Tiafoe had found a way to grind out victories. "He's become so much more consistent and gotten over the hump of winning those matches that just sometimes wouldn't go his way, which makes a big difference when you're late into a tournament," Fritz said.
"It's a big difference when you start winning those matches, and he's been winning those."