Linette embracing pressure as surprise Polish hope in Melbourne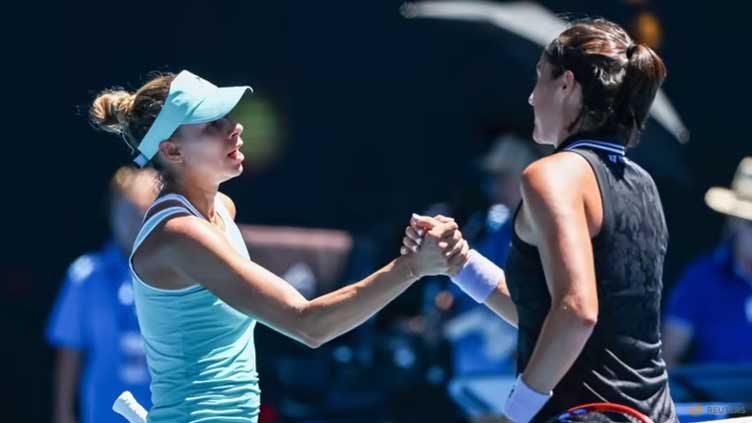 Sports
Linette embracing pressure as surprise Polish hope in Melbourne
MELBOURNE (Reuters) - Magda Linette was not expecting to be the last Pole standing at the Australian Open but she is not feeling any extra pressure to keep the Polish flag flying in Melbourne after the exits of world number one Iga Swiatek and men s 10th seed Hubert Hurkacz.
World number 45 Linette was left speechless after advancing to her first Grand Slam quarter-final on Monday with a 7-6(3) 6-4 upset of fourth seed Caroline Garcia on Rod Laver Arena.
After Swiatek and Hurkacz lost on Sunday, Poland s hopes rest squarely on the 30-year-old Linette s shoulders.
"I don t put any extra pressure on myself about it," Linette told reporters. "I haven t looked at the draw at all. I m just happy I m in the tournament.
"Obviously, you would think that Iga would be there as well because she has been playing really well.
"I obviously assumed that she would still be here, but that didn t happen."
Linette credited maturity and experience for her best Grand Slam run yet, adding that learning to keep her emotions in check helped her reach the second week of a major after falling short at Wimbledon and the French Open in recent years.
"We worked a lot actually about my emotional management. Dealing with losses, but not necessarily match losses, just even small mistakes here and there," Linette said.
"I ve never really dealt with them very well. They carried over later on for next point, then another one. It was taking me just too long to get over them... I was just getting too negative and too harsh on myself cause I feel I m quite demanding."
The positive outlook has served Linette well in Melbourne, where she has beaten three seeds - Anett Kontaveit, Ekaterina Alexandrova and Garcia - to reach her first major quarter-final.
Linette said she is backing herself in the quarter-final against another seed, former world number one Karolina Pliskova, if she can control her emotions. "It s very difficult. I m 30 and I m just getting it right," Linette said. "I m really trying to take it one match at a time."