Shared Korda 'tennis DNA' helping coach Stepanek produce early results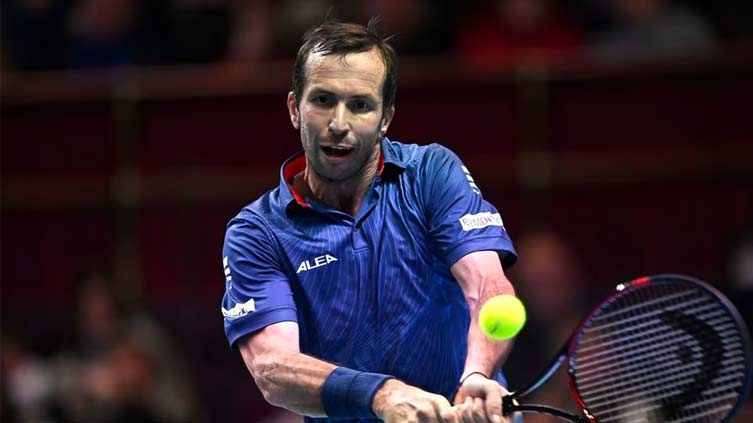 Sports
Shared Korda 'tennis DNA' helping coach Stepanek produce early results
MELBOURNE (Reuters) - Coaching one of the brightest young names of the men's game can come with unique challenges, but Radek Stepanek has been helped in his partnership with Sebastian Korda as he shares the same 'tennis DNA' having worked under the American's father.
Stepanek, 44, reached a career-high world ranking of number eight and twice helped the Czech Republic capture the Davis Cup before stepping into the role of a coach and working with the likes of Novak Djokovic and Grigor Dimitrov.
Having been coached by Petr Korda for over a decade, Stepanek has taken the former Australian Open champion's son Sebastian under his wing, and will aim to help the 22-year-old quarter-finalist go further at this year's tournament in his bid to emulate his father.
"It's a beautiful circle of life that after Petr coached me for so long I'm now in Sebi's camp," Stepanek, who began working with the younger Korda last year, told reporters.
"It helped me a lot that I have Petr's DNA as a tennis player so I think he can sleep peacefully that I'm not going to inject anything other than what I've learnt from him. Little tweaks here and there but basically I have that DNA too.
"Sebi was always a younger brother to me so it's a beautiful thing in life."
Stepanek said working on the mental aspect of the game had delivered early results in the partnership as Korda showed by nearly toppling Djokovic in the Adelaide International 1 final before heading to Melbourne Park.
"On the tennis court there are small things you work on day in day out but at Grand Slams and the big tournaments the mental side is more important than any shot in the game. That's what I have been working since I joined his team," Stepanek said.
"I believe you'll see compared to last year changes in how Sebi is handling himself on the tennis court. I think that's the biggest improvement he's made and he's getting early results."
Stepanek said it was a matter of time until Korda, who has never gone past the quarter-final of a major and meets Russia's Karen Khachanov on Tuesday, would show his quality on the grandest stage and win a title.
"Obviously that's what everyone is playing for," Stepanek said. "We're playing for the trophies. He has a good chance here but we'll take one day at a time. All it takes is winning seven matches and that's what we're focused on.
"If it happens here or happens later that's the future, we can only affect the present. Hopefully it happens sooner. He's on the right path and I believe if he stays the course, then it's a question of time."