Ghana 'not looking back' as Uruguay World Cup grudge match looms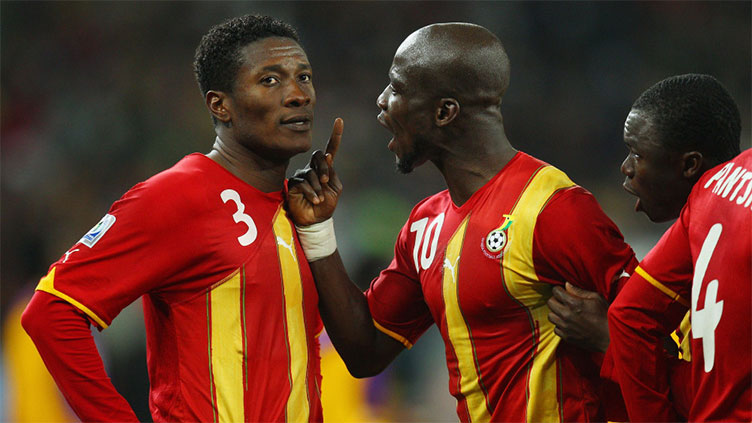 Sports
Ghana face Uruguay once more in the crunch World Cup clash on Friday.
DOHA (AFP) - Ghana say they will not be focused on the pain of their bitter 2010 quarter-final defeat when they face Uruguay once more at the World Cup on Friday.
In one of the most notorious incidents in recent World Cup history, Uruguay forward Luis Suarez blocked what would have been an extra-time winner for Ghana with his hand.
Suarez was sent off but Asamoah Gyan missed the resulting penalty, Suarez celebrated wildly from the sideline and Uruguay went on to reach the semi-finals by winning 4-2 in the penalty shootout.
Current Ghana captain Andre Ayew is the only surviving member from that day and while he admits people back home might be focused on revenge, he is keen to focus on qualification out of Group H.
"Everyone felt bad but for me I just want to get to the next stage," he told reporters in Qatar on Monday after a thrilling 3-2 win over South Korea set up a crunch meeting with Uruguay with the last 16 in view.
"Revenge or not, we would go with the same determination and desire to win because we want to get to the next stage."
"I am not looking back, I don t want to focus on the past," added the 32-year-old forward.
Thomas Partey, Ghana s Arsenal midfielder, had a similar message.
He was playing under-12s football at the time in Ghana and remembers how "everybody was sad" following the painful Uruguay loss.
"But now we have another chance and we have to work harder to qualify," he said.
"We have to forget what happened, this is a new time."
Ghana coach Otto Addo played down the significance of the rematch after what happened in 2010, saying it was a long time ago.
"I m a strong believer if you don t seek too much for revenge for these kind of things, sometimes you get even more blessings," he said.