Pakistan's Muzaffar Khan wins Arabian Sea title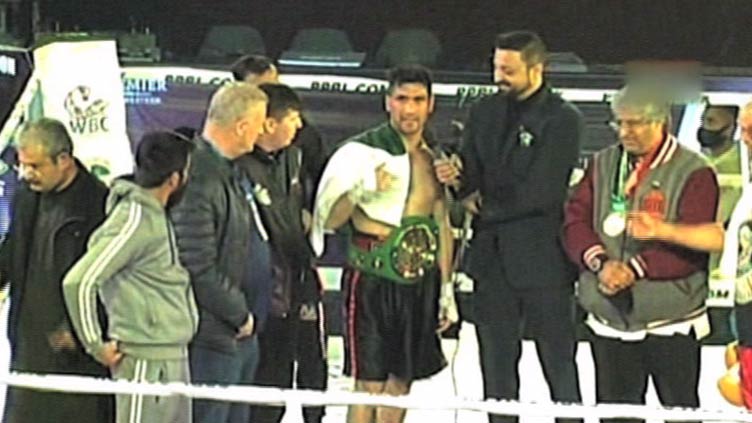 Sports
Pakistan's Muzaffar Khan wins Arabian Sea title
ISLAMABAD (Dunya News) – Pakistan on Saturday won the Arabian Sea Championship title against Afghanistan.
Pakistan's Muzzafar Khan had gone toe to toe against Afghanistan's Ahmad Samir Dawrani in the World Boxing Council (WBC) sanctioned Arabian Sea Title Belt fight at the Liaquat Gymnasium of Pakistan Sports Complex Islamabad.
Earlier in a statement, Muzzafar Khan said, "I am excited for this fight which is going to be tough for both of us." "I am fully prepared for it and I am confident to beat my opponent," he added.