Pakistan Navy wins national sailing championship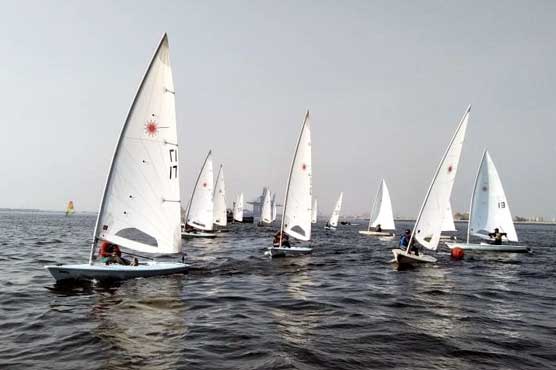 Pakistan Navy wins national sailing championship
KARACHI (Dunya News) - Pakistan Navy successfully maintained the winning streak in National Sailing Championship and clinched 1st position in all three categories of the championship held at Pakistan Navy Aquatic Club, Karachi.
According to details, the three days long National Sailing Championship comprised of Laser Standard, 470 Class and Windsurfing RSX Class categories. Teams of Pakistan Army, Navy, Air Force and Sindh participated in the event.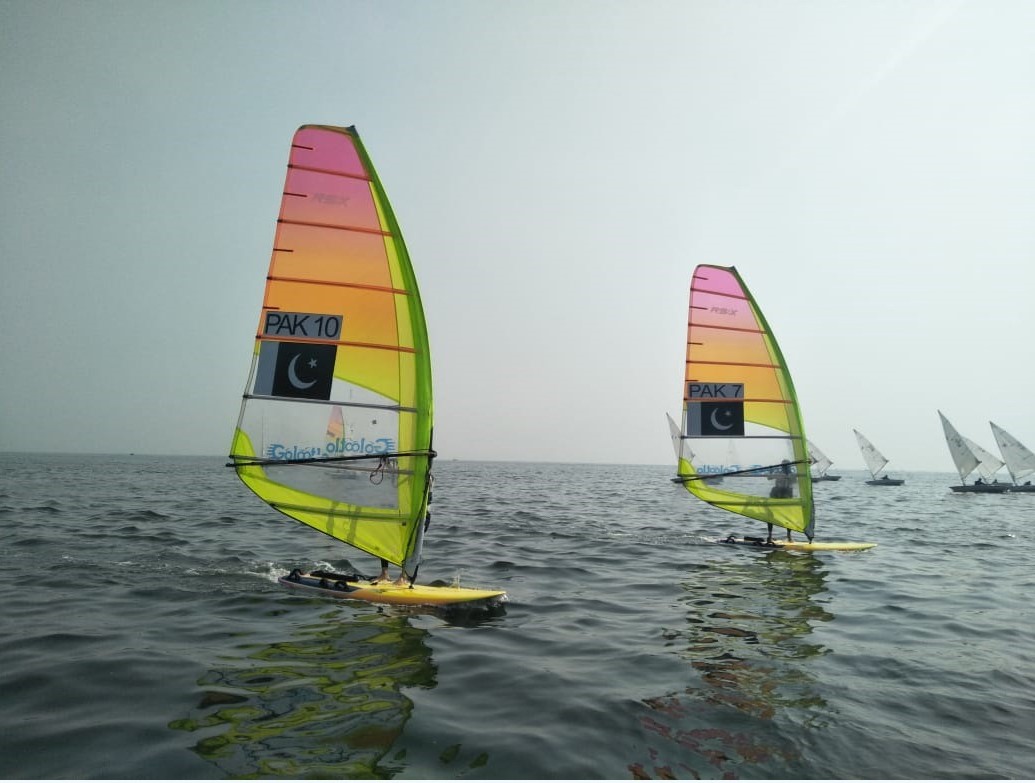 During the event Pakistan Navy's NajeebUllah Khan in Laser Standard Class, Rehman Ullah Khan and Khalid Hussain in 470 class and Tariq Ali in Windsurfing RSX Class secured first position and won the Gold Medals. Pakistan Navy also grabbed second position in Windsurfing and Laser Classes and third position in 470 Class. Whereas, Sindh grabbed second position in 470 Class and PAF stood at third position in Windsurfing and Laser Classes.