Pakistan's hockey legend Mansoor Ahmed breathes his last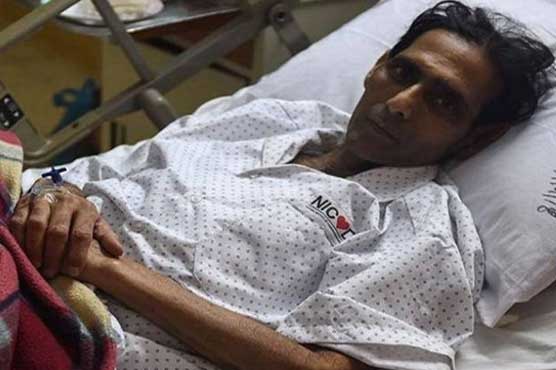 The 1994 World Cup champion had been suffering from heart ailment for the past three years.
(Web Desk): Pakistan's hockey legend Mansoor Ahmed has passed away on today (Saturday) at National Institute of Cardiovascular Diseases after prolonged cardiac illness.
The 1994 World Cup champion had been suffering from heart ailment for the past three years and was under treatment. Ahmed, was put on life support earlier Saturday morning after his health worsened.
Mansoor Ahmed's Cardiac Ailment

Two years ago, a cardiac resynchronization device was implanted in his weak heart, after which he was able to lead a normal life. However his cardiac issues had resurfaced this year.
Despite being transplanted seven stunts, the much decorated 49 year hockey legend's heart was working twenty percent only. He had been suggested heart transplant as his lungs and kidneys had also stopped functioning well.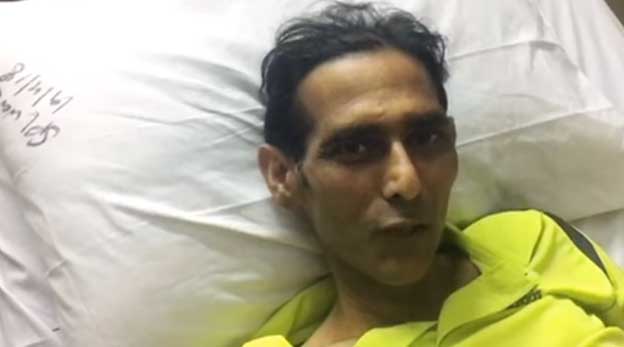 Hockey Hero Appealed India for Heart Transplantation

Earlier under the supervision of Dr Choudhry Pervez at Jinnah Postgraduate Medical Centre in Karachi, Ahmed's case has been referred to abroad. After which Ahmed, had reached out to India for help in securing visa for heart transplant. He wanted his surgery to be done in Chennai, the Indian city famed well for the facilities of cardiovascular diseases treatment. He had appealed Indian Minister for External Affairs Sushma Swaraj to grant him the visa. Responding to the renowned hockey legend, Fortis group of Hospitals in India had offered him the free transplan.
Support by Prominent Personalitis

Ahmed in an interview given to the International daily said that he had also been sanctioned $100,000 by Shehbaz Sharif, chief minister of Punjab and his expenses are being borne by the Shahid Afridi Foundation.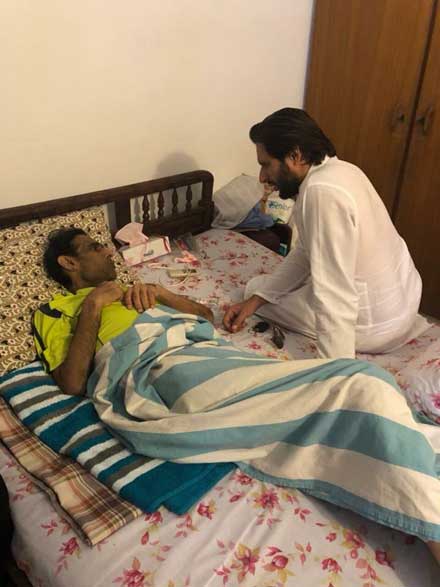 Being treated in NICVD, he had also been proposed to undergo mechanical heart valve implementation. Apparently, Ahmed was reluctant and not satisfied to be treated at the NICVD and instead wanted to endure a heart transplant in India.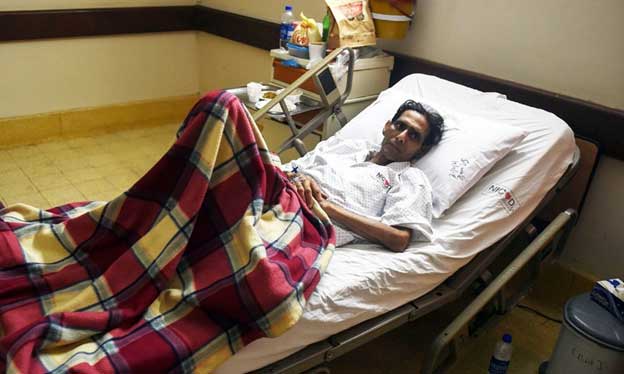 Pakistan's Hockey Mammoth's Achievements

The Pakistan's sporting icon Ahmed had played 338 international matches, partaken in three Olympics and various other prominent events in a career spanning from 1986 to 2000.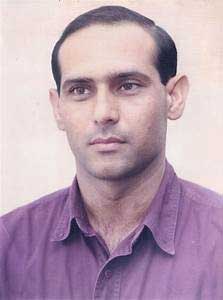 He is remembered for playing a remarkable part in the 1994 hockey world cup in Sydney. It was his penalty stroke that bagged the invincible victory against Netherland in Finals.
He had also brought bronze to home in 1992 Olympic. In 1994, He had been declared World's best goal keeper by F.I.H. Mansoor stood 4 times best goalkeeper of the tournament in his lifetime career.
In addition to being named the world's best goal keeper, Ahmed was awarded a presidential award in 1988 and the Pride of Performance in 1994.
He had captained Pakistan National Hockey team also served as National Hockey coach of Pakistan Junior Hockey Team in 2000. He had also been appointed as director of Pakistan hockey federation hockey academies in 2010.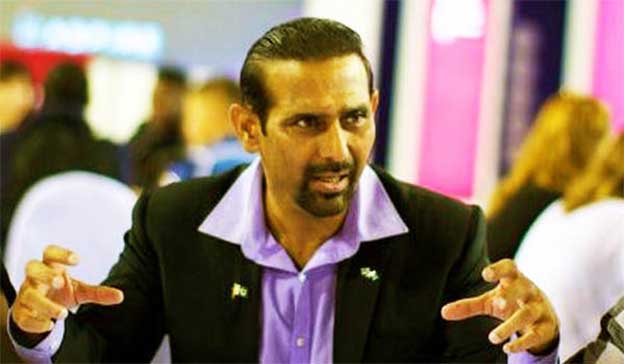 Nation Mourns
After learning the sad demise of the former olympian, condolence messages started pouring in on various social media platforms.
Fraternity, sports celebrities, journalists, politicians and fans are grief-stricken over his death and are expressing their sympathies with the family and fans of the departed soul using #MansoorAhmad and #RIPMansoorAhmad.