Seven Pakistani players to leave for Qatar to play World Snooker Championship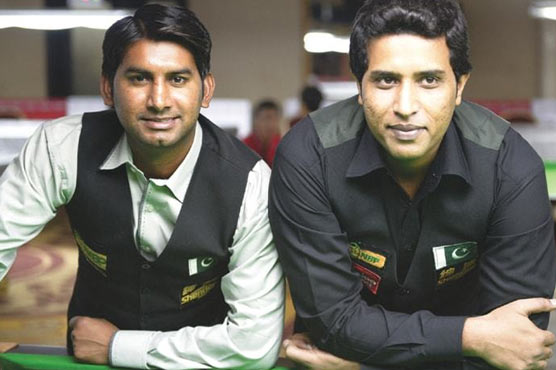 The party comprises seven players and two officials: Pakistan Billiard and Snooker Association
LAHORE (APP) - A nine-member Pakistan snooker squad will be leaving tomorrow, Friday for Qatar to take part in the IBSF World Snooker Championship being played in Doha from November 18 to 27.
The party comprises seven players and two officials, said a spokesman of Pakistan Billiard and Snooker Association (PBSA) here on Thursday.
The members of the team are Asjad Iqbal, Muhammad Asif, Mubashair Raza, Muhammad Naseem Akhtar, Imran Shahzad, Muhammad Yousaf and Khurram Hussain Agha.
Khurram Hussain and Naveed Paladia will be officiating as referees in the event.
He said President, PBSA, Munawar Hussain Sheikh leaving for leaving for Qatar later to attend the annual general meeting of international billiard and snooker association being held on November 24.
"The team is in good shape as it underwent camp training and we are confident that it will fetch productive results during the premier
snooker activity", he said.