Last Updated On 15 August,2016 06:21 am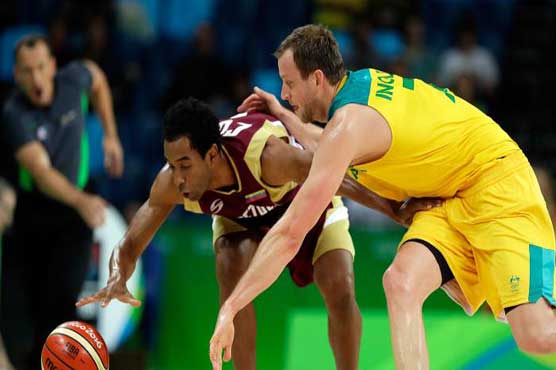 Australia downed Venezuela 81-56 on Sunday in Rio Games basketball to finish 4-1 in group
RIO DE JANEIRO, Aug 15, 2016 (AFP) - Australia downed Venezuela 81-56 on Sunday in Rio Games basketball to finish 4-1 in group play and avoid Team USA in the knockout rounds.
The Aussies were in command throughout the game and iced it against the cold-shooting Venezuelans in the fourth quarter thanks to a 10-0 run.
That run was sparked by a pair of three-pointers from shooting guard Chris Goulding, who led all scorers with 22 points.
Australia finished second to the United States in Group A, which means they will be in a different bracket from the powerful Americans in the knockout phase.
Australia has played well as a unit, beating a quality French side by 19.
They also routed hapless China, beat Serbia and lost by 10 points to the USA in a game that was closer than the final score indicated.
Their quarter-final opponent will not be decided until Monday, when Group B wraps up.
The USA beat France 100-97 earlier Sunday to finish atop Group A at 5-0.
The Americans have not lost a game in the Olympics since Athens 2004, or internationally for a decade, and the current crop of all-stars is heavily favoured to win a third straight gold in Rio.