Last Updated On 07 August,2016 03:05 am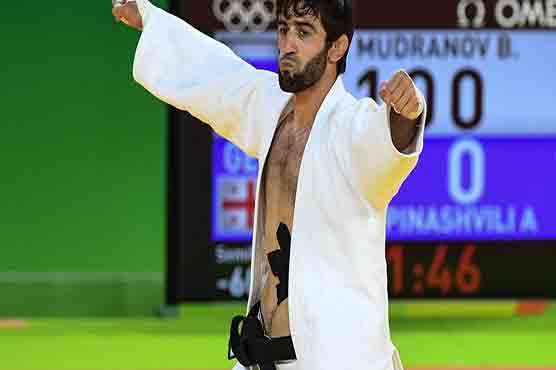 Beslan Mudranov won Russia's first gold medal of Rio Olympics in the judo competition on Saturday
RIO DE JANEIRO, Aug 6, 2016 (AFP) - Beslan Mudranov won Russia s first gold medal of the Rio Olympics in the judo competition on Saturday after their team was slashed over a massive doping conspiracy.
Mudranov won the men s 60kg final with a golden score victory over Kazakhstan s Yeldos Smetov, putting Russia s reduced team on the medals table on day one.
The International Judo Federation (IJF) had been outspoken in backing Russian athletes right to compete in Rio after calls for a blanket ban over the discovery of a state-sponsored doping plot.
Japan s Naohisa Takato and Diyorbek Urozboev of Uzbekistan claimed bronze.
Mudranov, ranked 16 in the world, won by waza-ari 44 seconds into the golden score period after neither man was able to score any points in the regular period.
The International Olympic Committee (IOC) allowed Russia to compete in Rio but they have their smallest team in more than a century after several sporting federations barred athletes over the doping scandal.
"We hope that by allowing participation of Russian athletes in Rio 2016, we will send out a positive message to all the young people who deserve to be given examples of friendship instead of examples of Cold War," the IJF said in a statement before the Games.