Football: PAOK fire coach Anastasiadis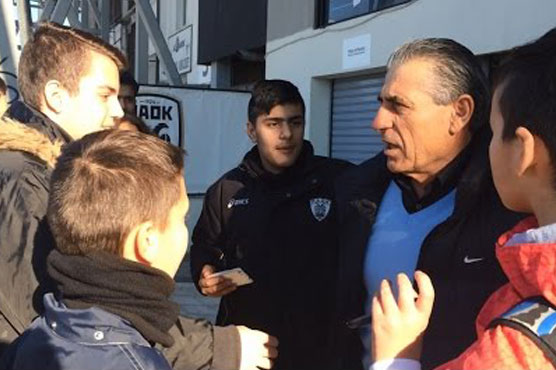 PAOK made a solid start to season under Anastasiadis and at one point topped Super League
THESSALONIKI (AFP) - PAOK coach Angelos Anastasiadis has been fired from his post, the Greek Super League club announced Monday.
The announcement said that for the third time former PAOK and Greece international Giorgos Georgiadis will act as interim coach for the rest of the season.
Anastasiadis, 62, took charge of the Thessaloniki team in May of last year and since then his side have played 39 games, winning 19, drawing six and losing 14.
"Unfortunately the streak of bad performances and results lasted a long time and, although every effort was made to stop this slide, we were not successful," said PAOK president Iakovos Angelidis in a statement
"I believe that now it is necessary for a change to help get the team back on track and find the best possible condition to claim a spot in the playoffs."
PAOK made a solid start to the season under Anastasiadis and at one point topped the Super League.
However, they lost seven of their next 16 matches and drew two leaving them in third place, 10 points behind league leaders Olympiakos who also have a game in hand.