Football: Champions League wilderness looms for United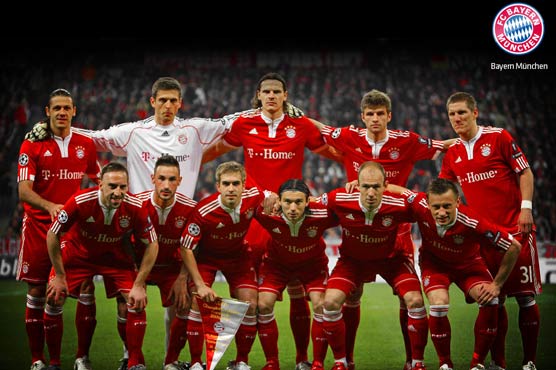 United are seven points below the top four in the Premier League.
LONDON (AFP) - As Manchester United s players trudged from the pitch at Bayern Munich, it was with the knowledge that they will not experience the Champions League again for at least 17 months.
United are seven points below the top four in the Premier League, and with only 15 points still to play for, next season is almost certain to be their first without Champions League football since 1995-96.
The 20-time domestic champions remain the richest and most globally popular club in England, but there are recent precedents that will make both their players and supporters shudder.
Leeds United have not graced the Champions League since reaching the semi-finals in 2001, while current league leaders Liverpool last played in the tournament in December 2009.
Once banished from Europe s top table, clubs can struggle to return.
"It s hugely important we get back in it as soon as possible," said defender Phil Jones, after Tuesday s 3-1 loss at Bayern completed a 4-2 aggregate quarter-final defeat.
"Manchester United need to be in the Champions League. Nights like these do not come around too often. They are the ones you look back on and think, What a time that was .
"You want to play against the best and you want to test yourself against the best."
While Jones, at 22, can reasonably hope that he has not played his last Champions League game in a United shirt, the same cannot be said for some of his older colleagues.
Captain Nemanja Vidic has already agreed to join Inter Milan, while fellow defenders Rio Ferdinand and Patrice Evra -- scorer of a stunning opening goal in Munich -- are also expected to leave in the close season.
Ryan Giggs, meanwhile, is yet to announce whether he will extend his contract, which expires in June, and at 40, the Welshman may be destined to fall one game short of Raul s record of 142 Champions League appearances.
- Transfer targets discouraged? -
=================================
Despite a wretched first campaign in the Old Trafford dug-out, United manager David Moyes is expected to be given around ?150 million ($252 million, 182 million euros) to remodel his squad in time for next season.
The former Everton manager rejected suggestions that Champions League qualification had been a minimum requirement for him to keep his job and also claimed that United s transfer targets will not be discouraged by the club s absence from the competition.
Asked about his position at United, Moyes replied: "That s not a question for me.
"My job is just to get on with my job and my focus is on getting a side together to get back in the Champions League. That s our main objective now.
"The club have never had any problems and everything we ve talked about, we re looking to spend the right money on players who are available and it s not anything to do with Champions League.
"Any players we ve quietly discussed it with are more than happy to join Manchester United. They know it s not a long-term thing."
Given the anticipated departures, United s defence will be Moyes s central focus, but he is also likely to renew his search for an influential central midfielder after moves for Thiago Alcantara, Cesc Fabregas and Ander Herrera fell through last year.
In the short term, United will embark on their league run-in without injured striker Robin van Persie, while Wayne Rooney could also be set for a spell on the sidelines after appearing preoccupied by a toe injury at the Allianz Arena.
United finish their season with a palatable run of games against Norwich City, Sunderland, Hull City and Southampton, but their next fixture -- on April 20 -- is a trip to Champions League-chasing Everton.
For Moyes, the return to Goodison Park threatens to be particularly chastening.
While the team he left last year move closer to the top four with each passing week, his current side must adjust to the uncomfortable sight of the Champions League receding in the distance.