Last Updated On 18 October,2017 12:14 am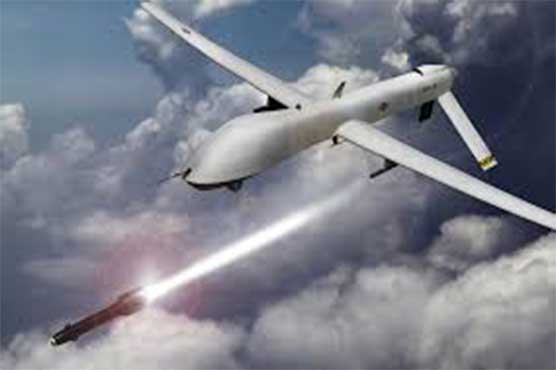 33 people died in 3 drone strikes in Afghanistan near Pak Afghan border
KABUL (Dunya News) – Another drone strike has been conducted in Afghanistan when a spy drone fired two missiles at a house that killed 5 persons.
Another drone strike was conducted near Pak Afghan border this morning that killed 6 persons.
Around the late evening time between Monday and Tuesday, another drone strike was conducted as 6 missiles were fired at a building, killing 20 persons, the strike was conducted 300 yards from the Pak Afghan border.
Foreign Minister Khawaja Mohammad Asif told media that the United States should not make any drone strikes in either Afghanistan or Pakistan at a time when Afghan peace talks have resumed. He said the matter would definitely be taken up in talks with U.S. leaders. He also stated that no drone attack had targeted Pakistan s territory.
Four-nation talks on peace and stability in Afghanistan started on October 16 in Muscat, Oman.