Saudi Crown Prince's visit likely to bring $20bn investment in Pakistan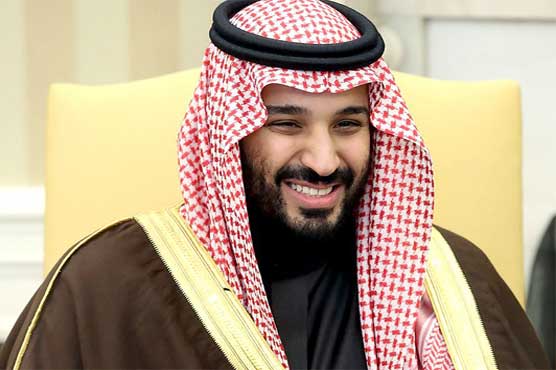 The Prince will reach Islamabad on Febrauary 16.
ISLAMABAD – The unstable economy of Pakistan gets a positive news as Saudi Arabia's Crown Prince Mohammed bin Salman's visit to Pakistan is likely to bring $20 billion investment in the country.
According to sources, deals with Saudi Arabia have been finalized to get oil on loan. The fellow Muslim country will provide oil worth $3 billion to Pakistan for three years.
Furthermore, meetings will be held with Mohammed bin Salman to hand over two power plants based on Liquefied Natural Gas (LNG) to Saudi Arabia, with an expected investment of $2 billion. Saudi Arabia is also interested to invest $6 billion in Gwadar oil refinery.
The refinery and oil complex in the strategic Gwadar Port on the Arabian Sea is the ultimate destination for the massive multi-billion dollar China Pakistan Economic Corridor, which lies not far from the Indo-Iranian port of Chabahar.
Earlier, teams of security, media and doctors of Mohammed bin Salman reached Islamabad ahead of his two-day visit to Pakistan.
Details suggest that the security teams visited several areas of the capital and reviewed the situation.
Besides this, five trucks full of Saudi Crown Prince's personal amenities also arrived in Islamabad that include his exercise equipment, furniture and other personal belongings.
Mohammed bin Salman will likely stay at the Prime Minister House, however; two of the top hotels in Islamabad have been booked fully for members of his staff while two others have been partially booked.
The Prince will reach Islamabad on Febrauary 16 as a result of an invitation extended to him by Prime Minister Imran Khan.
This will be Prince Mohammed s first-ever visit to Pakistan as the crown prince.