Court indicts PTI leaders Yasmin Rashid, Ejaz Chaudhry in May 9 cases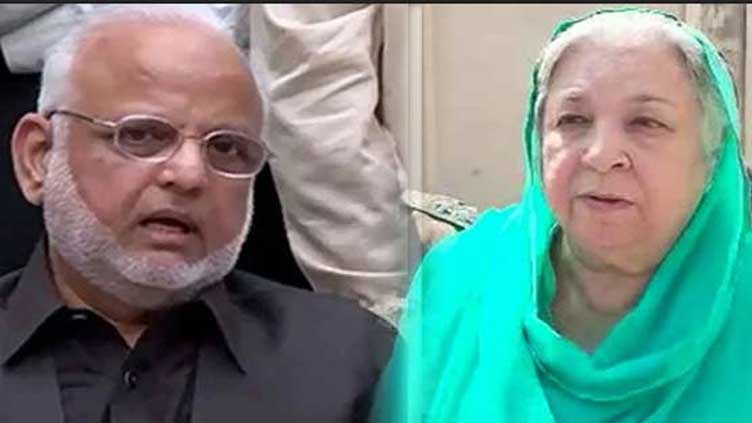 Pakistan
Court indicts PTI leaders Dr Yasmin Rashid, Ejaz Chaudhry in May 9 cases
LAHORE (Dunya News) - Anti-Terrorism Court judge Abhar Gul Khan on Tuesday indicted PTI leaders Dr Yasmin Rashid, Ejaz Chaudhry and Rubina Jameel for their alleged involvement in damaging vehicles during the May 9 violence.
The court indicted former health minister Yasmin Rashid, along with party's senior leader Ejaz Chaudhry and Rubina Jameel. The defendants denied involvement in violence.
More to read: SC voids trial of civilians in military courts in landmark verdict

The court summoned witnesses to testify on Dec 16 and adjourned further proceedings until the next date of hearing. Notably, the accused face two cases registered at the Sarwar Road police station in Lahore.