Smog in Lahore makes people gasp for breath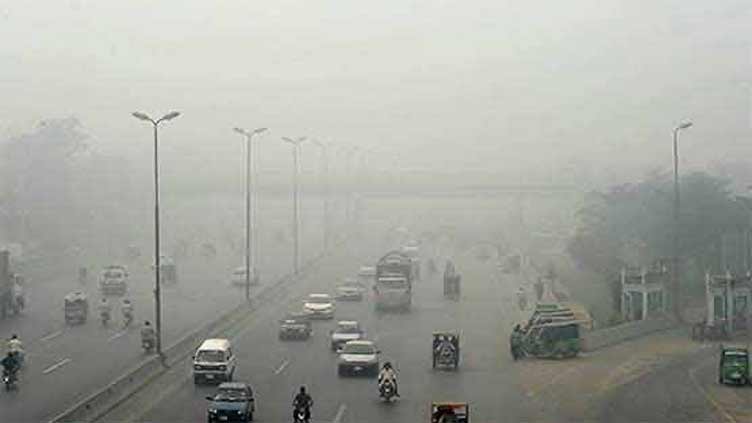 Pakistan
Lofty claims to curb smog couldn't translate into reality
LAHORE (Dunya News) - Lahore, the city of cultural landmarks and enlightenment, is in the limelight for a wrong reason - smog.
Year after year it remains the most polluted city in the world. It has remained so for maximum times. India's New Delhi is also notorious for pollution causing smog.
Lofty claims to curb smog couldn't translate into reality as Lahore is once again caught in the dragnet of smog hence remaining the most polluted city for way more times than any other city across the globe.
It is worth noticing that if air quality index is around 50, it is considered safe. If air quality index oscillates between 100-150, it creates dangers for patients with heart complications and children in general. But if the air quality index scales above 300, it is deemed immensely dangerous for all and sundry.
In Lahore, settling of air quality index above 400 has become a new normal. Seemingly, any improvement in situation remains distant for the times to come reasons of which are obvious.
Due to poor public transport system in Lahore, the number of cars and motorbikes keeps increasing rapidly. Moreover, the open area of Lahore is shrinking with every passing day as unfettered construction projects continue without giving any consideration to possible underlying environmental hazards.
The government seems to have no solution in this regard except announcing closure of schools and offices.