Bilawal advocates free and fair election as panacea for Pakistan's woes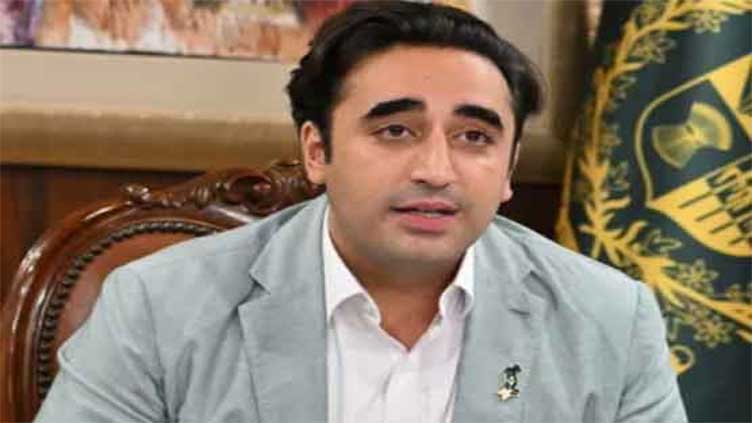 Pakistan
Bilawal advocates free and fair election as panacea for Pakistan's woes
NOWSHERA (Dunya News) – In a passionate address at the workers' convention in Nowshera, PPP chairman Bilawal Bhutto-Zardari emphasised the pivotal role of free and fair election in addressing the myriad challenges facing Pakistan.
He asserted the elections devoid of transparency hold no value, stating, "if the result is to be determined before the election, then there is no use of such an election. The only way out of all the problems is a free and fair election".
Highlighting the significance of the PPP's resilience, he commended the die-hard supporters of Khyber Pakhtunkhwa for their unwavering commitment to democracy.
He stressed despite the current economic turmoil, rising terrorism, and social division, the PPP remains committed to serving the nation.
He expressed concern over the rising poverty, unemployment, and inflation, attributing these issues to a lack of transparent governance.
He urged the chief election commission and the chief justice to ensure transparency in the upcoming elections, emphasising that a clean and transparent election is crucial for the wellbeing of the people.
In a critical stance against other political parties, especially targeting PML-N leader Nawaz Sharif, he asserted that the PPP represented the interests of the common people and vowed to prioritise the welfare of the poor over affluent elites.
Concluding his address, Bhutto outlined his vision for the governance under "Bhuttoism", promising to uplift the poor and ensure equitable development.
Read more: Bilawal to address workers' convention in Nowshera
He urged the senior politicians to contest elections based on their manifestos rather than relying on administration, empahsising the trust the PPP places in the people's judgement.