Bilawal to address workers' convention in Nowshera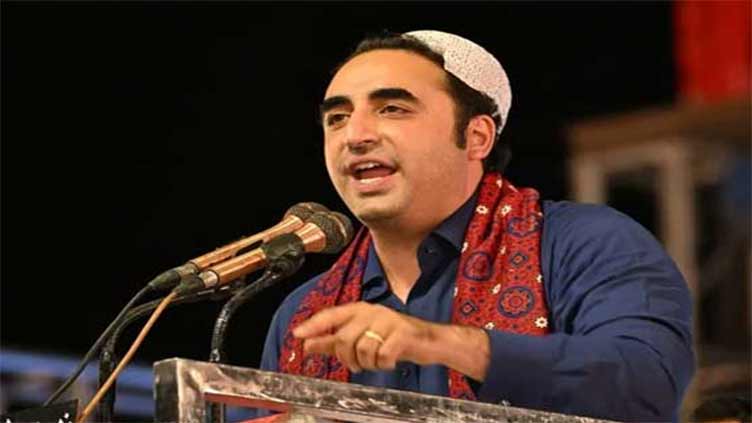 Pakistan
In his address in Peshawar the other day, Bilawal said Bhuttoism meant serving the masses
NOWSHERA (Dunya News) – Pakistan Peoples Party (PPP) Chairman and former foreign minister Bilawal Bhutto-Zardari will address a workers' convention here at 2pm on Monday (today).
All arrangements for the convention have been completed. A 20 feet high, 40 feet wide and 60 feet long stage has been prepared in Khattak Bagh. Around 8,000 chairs have been placed in the park.
In his address in Peshawar the other day, Bilawal said Bhuttoism meant serving the masses and not the aristocracy.
"We fight for our ideals and principles and never hesitate to offer sacrifice for our cause," he said.