Capital police nab 61 foreigners staying illegally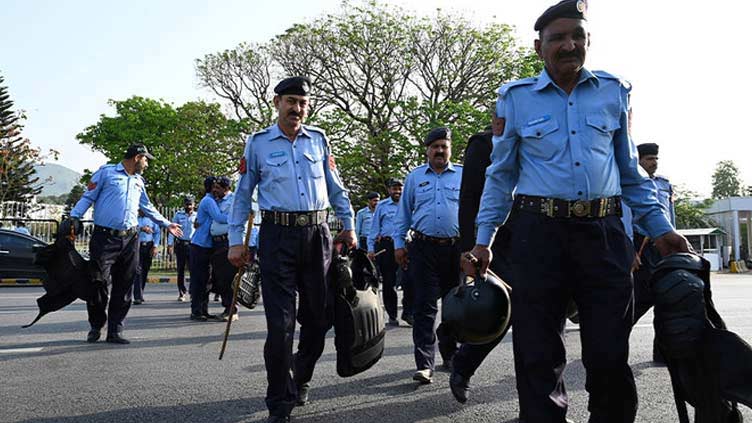 Pakistan
The police wrote on X that so far, 65 cases have been registered against foreigners living illegally
ISLAMABAD (Web Desk) – Various police stations in Islamabad have arrested 61 foreign nationals for overstaying in Pakistan.
According to an Islamabad police post on social media site X, formerly twitter, the arrests were made during a special operation against the foreigners who have been staying in the country illegally.
اسلام آباد کیپیٹل پولیس کے غیرقانونی مقیم غیر ملکیوں کے خلاف آپریشنز۔

اسلام آباد میں اس ذیل میں 65 مقدمات درج ہیں۔

451 غیرقانونی مقیم غیرملکی عدالتوں میں مقدمات کا سامنا کررہے ہیں۔ پاکستان میں رہنے کے لئے پاکستان کے قوانین پر عمل کرنا لازم ہے۔

غیرقانونی مقیم غیر ملکیوں کو…

— Islamabad Police (@ICT_Police) October 2, 2023
Sabzi Mandi police arrested 39 foreigners who could not produce any legal documents, including passports and visas.
Another operation was carried out by the Bhara Kahu police in Athal Chowk and Kiani Road in which 15 foreigners were captured.
The Phulgran police conducted a similar operation in Seri Chowk area and nabbed seven foreigners for illegal stay in Pakistan.
The police wrote on X that so far, 65 cases have been registered against the foreigners who were illegally staying in the country. Cases against 451 foreigners are pending adjudication in various courts, the police added.
It may be recalled that the Islamabad police launched the operation as the caretaker government announced the launch of a plan to oust more than 1.1 million foreigners living illegally in Pakistan.