PMDC abolishes 20 extra marks for Hafiz-e-Quran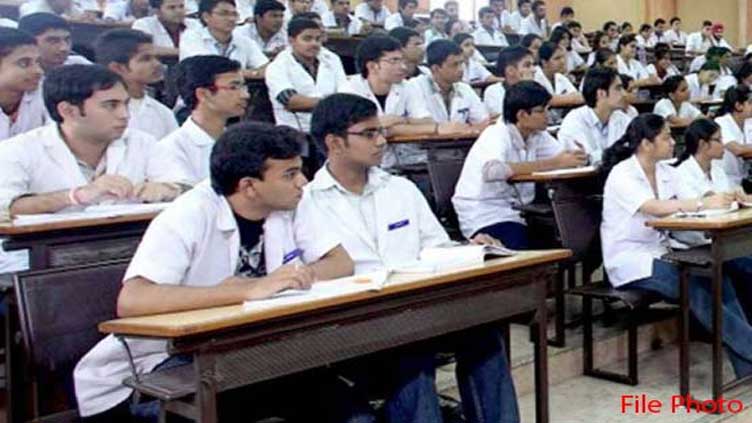 Pakistan
PMDC takes step in light of SC ruling
LAHORE (Dunya News) - The Punjab government revised its admission policy for public sector medical and dental colleges within the province.
Notably, the extra 20 marks previously granted to Hafiz-e-Quran candidates will be removed from the merit calculation in the upcoming admission season.
As per the Punjab Health Department, this year, additional marks for Hafiz -e-Quran candidates have been eliminated based on PMDC's decision.
The body took it after a six-member bench gave a verdict in this regard.
The modified policy, which excludes these extra 20 marks, will apply to this year's admissions. Previously, 20 marks had been allocated in the FSC score for Hafiz-e-Quran candidates.
It is to be noted that the Supreme Court of Pakistan in April disposed of a suo motu case about grant of additional 20 marks to a Hafiz-e-Quran student while admitting him/her to an MBBS/BDS degree programme.
A six-member bench, headed by Justice Ijazul Ahsan and comprising Justice Munib Akhtar, Justice Mazahar Naqvi, Justice Muhammad Ali Mazhar, Justice Ayesha Malik and Justice Hassan Azhar Rizvi, issued the ruling minutes after a brief hearing in the case.
During the hearing, the Pakistan Medical and Dental Council informed the bench that it was not awarding additional marks at the time when the suo motu notice was taken. Justice Akhtar remarked: "It means the suo motu case has become ineffective."