Preparations for Eid-e-Milad in full swing across country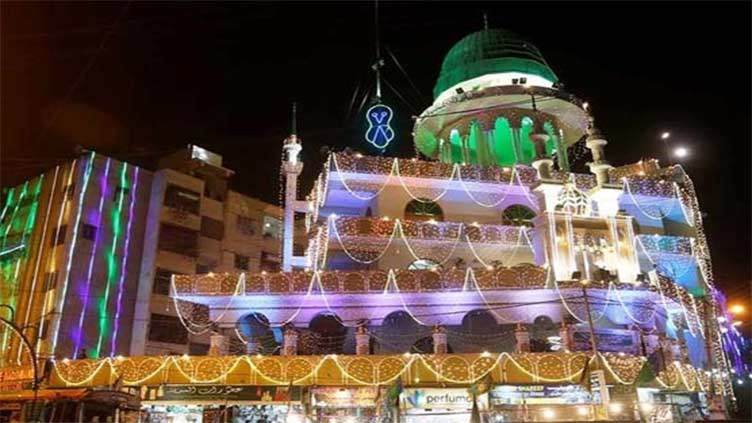 Pakistan
Special prayers, gatherings, and recitations of the Quran will also be arranged all over the country
LAHORE/ISLAMABAD (Dunya News) – The Muslims all over the world, and in Pakistan, are marking the birth of Prophet Muhammad (Peace be upon him) on Friday (tomorrow).
Preparations for the celebration of Eid-e-Milad began with the sighting of Rabiul Awwal moon. Enthusiasm of the faithful has peaked across Pakistan; buildings and mosques have been illuminated not only in big cities but in villages also. Streets have been decorated and illuminated to mark the day.
There will be a national holiday on the occasion. Processions will also be taken out in which models of holy Kaaba and the Gumbad-e-Khizra (green dome) will be carried.
Children prepare models in streets according to their passion.
Special prayers, gatherings, and recitation of the Quran will also be arranged all over the country. Food will also be shared with the poor.
The Muslims in India, Bangladesh and other countries in the region will also celebrate Eid-e-Milad.
SIGNIFICANCE
The day holds immense significance for Muslims. It goes beyond a mere celebration; it serves as a moment of deep reflection on the life and teachings of the Prophet Muhammad (Peace be upon him).
Muslims use this day to rekindle their faith, seeking inspiration from his exemplary character, wisdom, and compassion.