LHC rejects police report on Sheikh Rashid's 'kidnap' as unsatisfactory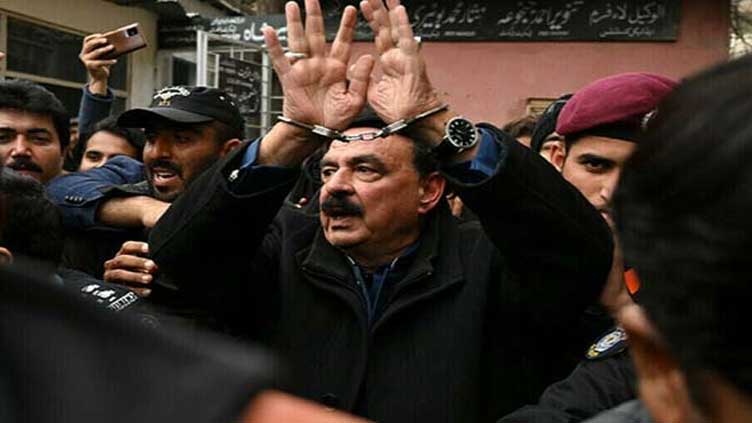 Pakistan
Directs the Rawalpindi RPO to appear in person on Sept 26 with case details
RAWALPINDI (Dunya News) - The Lahore High Court's Rawalpindi bench on Friday declared the police report on the alleged kidnap of Awami Muslim League (AML) chief and former federal minister Sheikh Rashid Ahmed unsatisfactory.
Justice Sadaqat Ali Khan conducted hearing on the petition filed for recovery of Sheikh Rashid, his nephew Sheikh Shakir and staff member Sheikh Imran.
The court dismissed the Rawalpindi police report as unsatisfactory and summoned the RPO in person on Sept 26.
The Rawalpindi CPO said Rashid was arrested in Islamabad. "We have no knowledge about it," he said.
Expressing its surprise, the court said how it could be possible that police did not know about the arrest.
The court further remarked that the police report expessing ignorance was flawed. The court rejected the report and directed RPO Khurram Ali to appear on Sept 26 along with relevant details.
Also Read: ETPB seals Sheikh Rashid's Lal Haveli in operation
The Evacuee Trust Property Board (ETPB) on Thursday sealed Lal Haveli used by Awami Muslim League (AML) chief Sheikh Rashid Ahmed. Police and FIA personnel assisted the ETPB in sealing the place.
ETPB Deputy Administrator Asif Khan completed the operation and sealed the main doors of Lal Haveli.
The former interior minister's office and the passage leading to the main hall of Lal Haveli were sealed. During the operation, the property used by the senior politician and seven units including the place used for political meetings were also sealed.