'Extraordinary' meeting of PML-N leadership in London today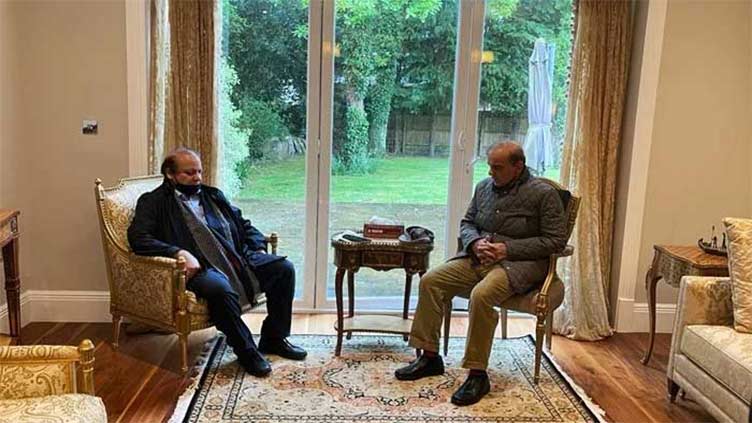 Pakistan
Insiders said the meeting will be attended by the trio of Nawaz, Shehbaz and Maryam
LONDON (Dunya News) – An 'important' meeting of the Muslim League-Nawaz (PML-N) leadership will be held here today (Friday) to take some crucial decisions.
Insiders said the 'extraordinary' meeting will be attended by the trio of Nawaz, Shehbaz and Maryam Nawaz Sharif. No other leader residing in London has been invited to the meeting.
They said the leadership would discuss upcoming general elections in the country, and the PML-N narrative on the issue, while a final decision would be taken regarding Nawaz's return on Oct 21.
The party leadership would also take into account the concerns of the disgruntled party leaders in the meeting, insiders added.
It may be noted that Nawaz Sharif immediately summoned brother Shehbaz to London on the news of 'grouping' in the party.
Insiders said that a group of leaders had complained to the party supremo that they were being ignored on the matter of his reception on his return to the country while a group of 10 MPAs and three MNAs had informed Shehbaz about their reservations on party matters.
It is stated that Nawaz will take decision on the issue of grouping in the party.
On the other hand, insiders said some senior leaders expressed concern over Nawaz Sharif's recent statements.