Heavy rain likely in parts of country from today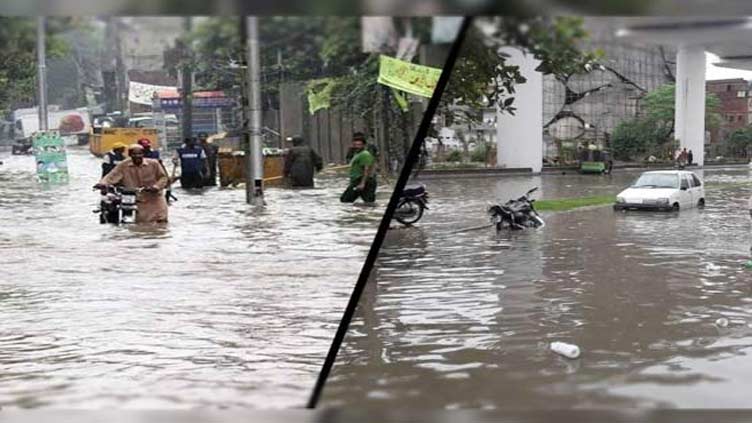 Pakistan
The departments have been directed to remain alert throughout the rainy weather
ISLAMABAD (Dunya News) - Rain - light to moderate - in parts of Lahore on Friday made weather pleasant.
The Pakistan Meteorological Department (PMD) has predicted heavy rain in several parts of the country from Friday (today) to Sunday.
According to the Met Department, rain is being forecast in Kashmir, Gilgit-Baltistan, Murree, Galliat, Islamabad and other parts of Pothohar region. Heavy rain is also expected in areas of Punjab, including Lahore, Sialkot, Attock and Gujranwala.
The Met Department added that rain would also lash Sibbi, Kalat, Lasbela, Kashmir, Gilgit-Baltistan, Rawalpindi, Gujranwala and Lahore.
The departments concerned have been directed to remain alert throughout the rainy weather.
Meanwhile, the western winds also entered the upper parts of the country and heavy rain is expected in Karachi, Hyderabad and other parts of Sindh.
The low-lying areas of Sujawal, Umarkot and Tharparkar would be inundated as a result of heavy rains.
The weather also turned pleasant in Rawalpindi and Islamabad as rain lashed the twin cities in the wee hours on Friday. In Rawalpindi and Islamabad, 30mm rain was recorded by the Met Department.
The Met Department has also warned of landsliding in Murree, Galliat and parts of Kashmir and Hazara division.