Bilawal reiterates demand for election date announcement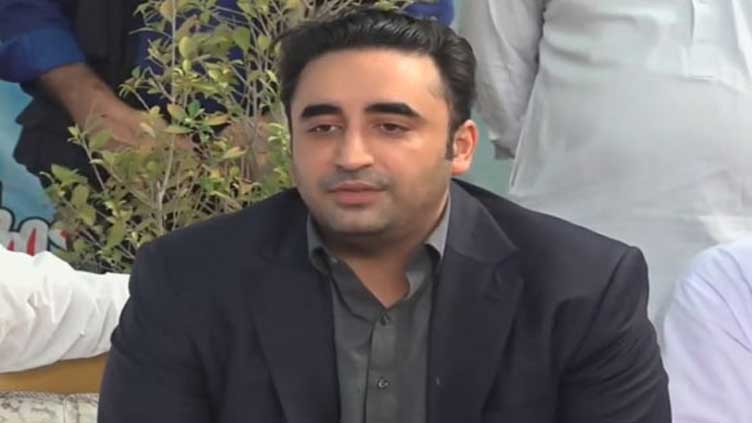 Pakistan
Bilawal reiterates demand for election date announcement
OKARA (Dunya News) – Pakistan Peoples Party (PPP) Chairman Bilawal Bhutto Zardari reiterated his request on Monday for the Election Commission of Pakistan (ECP) to announce the election date.
Bilawal restated his party's demand for the election date announcement during a press conference held in Okara.
When questioned, Bilawal took a jab at the Pakistan Muslim League-Nawaz (PML-N) for incorporating Raja Riaz, the former National Assembly opposition leader, into their party.
Responding to another query, Bilawal expressed, "I myself am a young leader, and I possess a deep understanding of the challenges faced by the youth. It is time for the youth to take charge of their future."
Bilawal mentioned that the PPP had long advocated for the return of PML-N leader Nawaz Sharif.
He emphasised that the PPP, under any circumstances, could not be cornered, citing their participation in the 2007 elections following the tragic passing of former prime minister Benazir Bhutto.
— Pakistan Peoples Party - PPP (@PPP_Org) September 18, 2023
Regarding recent objections raised in PPP's CEC meetings concerning the need for a fair electoral playing field, Bilawal disclosed that former President Asif Ali Zardari had been entrusted with addressing this issue. He added that if progress was not made, he would urge Asif Zardari to take decisive action.