Elahi sent to jail on judicial remand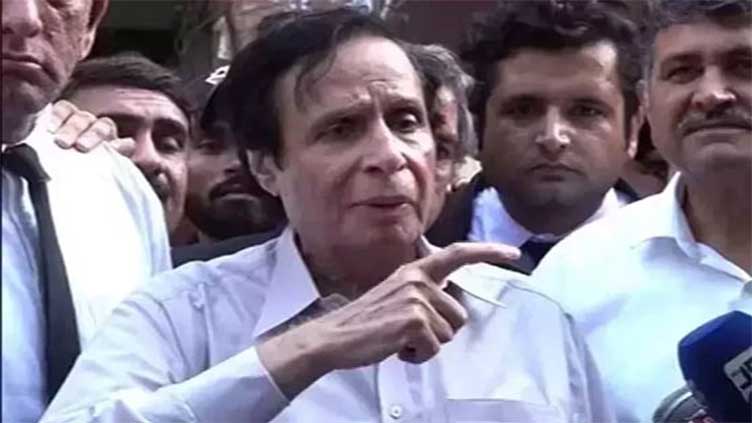 Pakistan
Elahi asks judge to order he be allowed to meet family
ISLAMABAD (Dunya News) – The anti-terrorism court of Islamabad has sent former Punjab chief minister and PTI President Chaudhry Parvez Elahi to jail on judicial remand.
Elahi was presented in court of ATC judge Abual Hasnat Zulqarnain in the judicial complex vandalism case.
During the hearing, Judge Zulqarnain inquired when Parvez Elahi would be released.
Lawyer Safi said they (the accused and advocates) were being driven on roads aimlessly between the cities. He said the bail bonds were to be submitted today.
The investigation officer said it was a case of judicial complex vandalism.
Elahi came to the rostrum and said yesterday they took him back to Lahore from Islamabad.
"They did not even let me meet my family. Give them a proper order to let me meet my family," the PTI president said.
Also Read: SC moved against detention of Parvez Elahi
ATC Judge Zulqarnain said the jail was also his family.