Polling for by-election on AJK Legislative Assembly seat Bagh-2 under way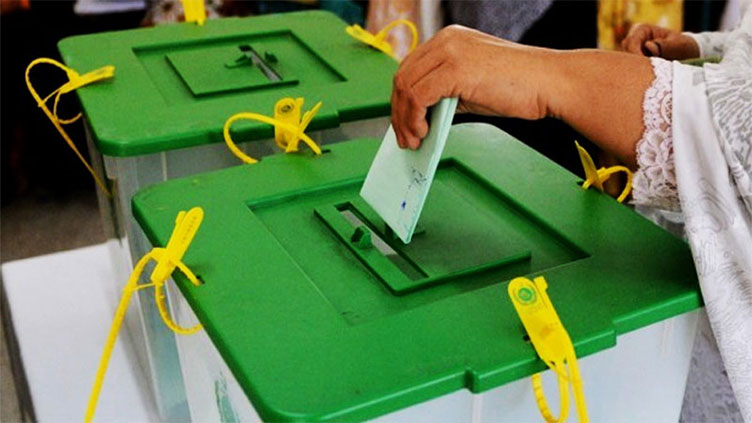 Pakistan
Polling started at 8am which will continue till 5pm without any break
MUZAFFARABAD (Dunya News) – Polling for by-election on Azad Jammu and Kashmir Legislative Assembly contituency LA-15 Bagh-2 is continuing.
The AJK Election Commission has made all arrangements for holding the election in free, fair and transparent manner. Polling started at 8am in the morning which will continue till 5 pm in the evening without any break.
The seat fell vacant following disqualification of ex-prime minister Sardar Tanveer Ilyas by AJK High Court in a contempt of court case.
At least 101,186 voters, including 53,108 males and 48,038 females, will exercise their right to vote in today's (Thursday) by-election. At least 189 polling stations have been set up in the constituency out of which 29 polling stations have been declared as sensitive and 20 as highly sensitive.
The administration has decided to deploy over 2,578 police officials and 600 Rangers and FC personnel to maintain law and order on the by-election day.