New law can lead to minus Imran and plus Nawaz formula: Sheikh Rashid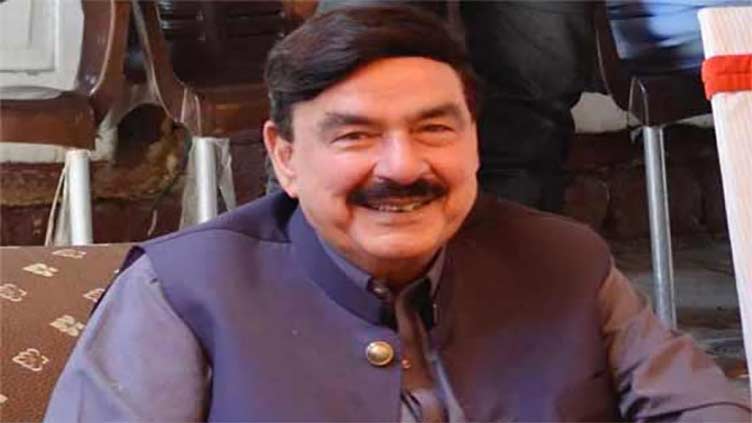 Pakistan
Says ruling alliance should avoid making a political narrative out of May 9 episode
RAWALPINDI (Dunya News) – Sheikh Rashid – the chief of his own faction of Muslim League – said on Tuesday the law that came into effect a day earlier could result in minus Imran Khan and plus Nawaz Sharif formula.
— Sheikh Rashid Ahmed (@ShkhRasheed) May 30, 2023
In a series of tweets, Sheikh Rashid said he was submitting a reply to the NAB notice received last night. He said he wasn't present at the time the Al-Qadir Trust agenda was tabled [before the then federal cabinet] because he never had any [proper] interaction with Shahzad Akbar – the accountability czar in the Imran government.
The former interior minister said the entire nation condemned the May 9 episode but the ruling alliance comprising 13 parties should not make that a political narrative.
He said the Supreme Court was of a stance that no legislation could be made to benefit some specific persons and one would have to see what the apex would do on June 1 – the day its resumes the hearing of the matter concerning the Punjab Assembly elections.
"Mr Sharif should return so that the daily argument over the issue comes to an end," the Awami Muslim League (AML) chief remarked but added that the former premier had missed the train.
He was of the opinion that there would be no need to explain the state of affairs to the masses when the dollar was available for Rs312 and 1.8 million flour bags had gone missing.
The 70 million youth with mobile phones had the wisdom to make their own decisions and they could not be fooled, the AML chief remarked.
Later in the day, Mr Rashid posted another tweet in which he shared a copy of his reply to the NAB notice, asking him to appear as a witness the in Al-Qadir Trust case.

Today copy of my reply to Nab against there short notice to me to appear be fore Nab as a witness in Al-Qadir Trust case pic.twitter.com/SgtED5aadA

— Sheikh Rashid Ahmed (@ShkhRasheed) May 30, 2023