Imran Khan decides to skip JIT appearance in Jinnah House attack case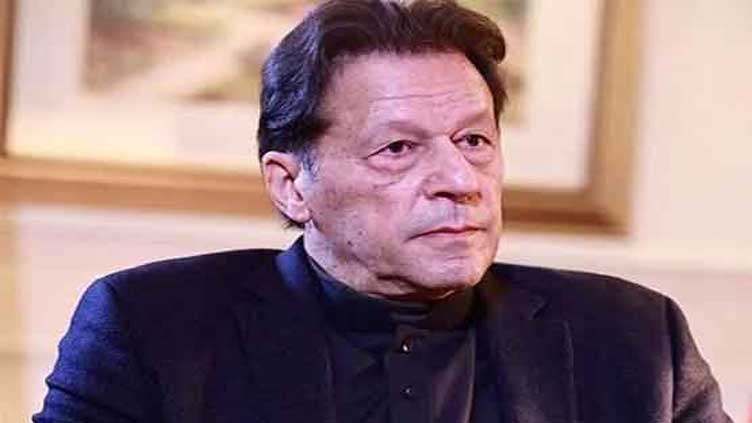 Pakistan
The Punjab government constituted ten JITs to probe 9/5 incidents
LAHORE (Dunya News) – Pakistan Tehreek-e-Insaf (PTI) Chairman Imran Khan on Tuesday decided not to appear before a joint investigation team (JIT) in cases related to the incidents of violence and arson at Jinnah House (Corps Commander residence) and Military Tower.
The JIT, headed by DIG Kamran Adil, has summoned the former prime minister, whose party was hit be massive resignations following the May 9 incidents, today (Tuesday) for interrogation.
Read also: Al-Qadir Trust case: Imran, wife placed on ECL
The Punjab government had earlier constituted ten different JITs to investigate cases related to the May 9 incidents, including Imran Khan's involvement in lawsuits lodged in various police stations such as Thana Sarwar Road, Shadman, Race Course, and other police stations.
Imran Khan's party workers vandalised a dozen military installations, including the Lahore Corps Commander's House and the Mianwali airbase in response to the arrest of the PTI chief. The Army headquarters (GHQ) in Rawalpindi was also stormed by the mob for the first time, an action that was widely condemned by the civil and military leadership of the country.
Earlier a military court commenced the trial of the hooligans involved in the attack on the residence of the corps commander that took place on May 9 and the Anti-Terrorism Court (ATC) Lahore directed the surrender of 16 individuals involved in the violent incident to the military.
National Assembly on May 22 passed a resolution vowing to try rioters involved in the May 9 attacks on army and state installations under existing laws, including the Army Act and the Anti-Terrorism Act. The issue of Arson has become the talk of town in the country and is expected to cast long-lasting implications on the political milieu of Pakistan.