No decision so far to put Imran under house arrest: Mohsin Naqvi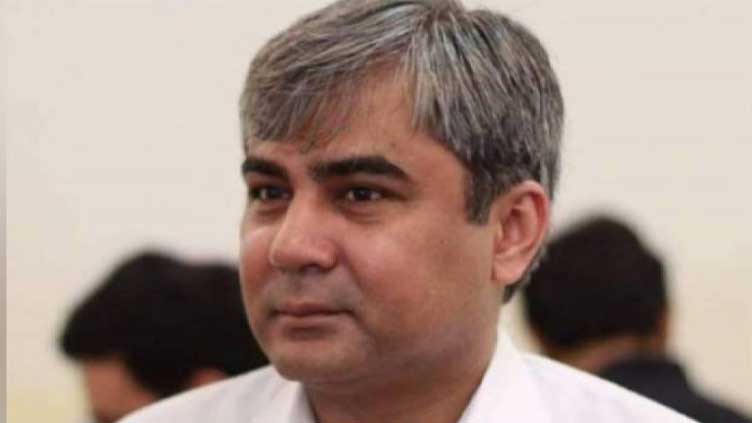 Pakistan
The caretaker chief minister says mistreatment of women a propaganda
LAHORE (Dunya News) – No decision has been taken as yet to place Pakistan Tehreek-e-Insaf (PTI) Chairman Imran Khan under house arrest, said Punjab Caretaker Chief Minister Mohsin Naqvi while talking to media persons in Lahore.
Reports in media had suggested that authorities might declare Mr Khan's Zaman Park residence in Lahore a sub-jail and put him under house arrest.
Thousands of workers who have been arrested in connection with the May 9 violence also include women, with the PTI claiming that their female supporters have been mistreated in prisons.
Caretaker Punjab CM Mohsin Naqvi said that there was no incident of mistreatment of women. "News about women's mistreatment are baseless and misleading, propaganda is being made about mistreatment of women," he said.
Also Read: Faisal Javed urges CJP to take notice of 'plight' of women prisoners
Talking to media in Lahore, Mohsin Naqvi said that the May 9 like incident had never happened before in the history of Pakistan. No one involved in the Jinnah House incident had been released, and no one would be released in future as well, he said.
To a question, he said that Khadija Shah's identity parade was going on. The question came as a video of Shah went viral on social media Sunday in which she was seen apologising for her 'actions' on May 9.
The attackers on Jinnah House would not be spared no matter how much influence he had. Those responsible for the attack will be punished, he added.
The caretaker chief minister said that incidents like mistreatment of women in jail had not happened in history. If a policeman committed an immoral act, he would be punished.
On the other hand, Punjab Information Minister Aamir Mir has also termed the propaganda of mistreatment of arrested women involved in the May 9 incidents as false and misleading.
He said that the police were dealing with the women in jails with courtesy according to the law, the person planning the May 9 events was trying as usual to mislead the public.
Khan's party has been feeling the heat of the state's might after his enraged workers attacked military installations, including the Lahore Corps Commanders House and the General Headquarters in Rawalpindi, following his arrest in a corruption case on May 9 — a day the army dubbed as 'black day'.
In an address, PTI Chairman Khan asked the judiciary to intervene in the alleged mistreatment of his female workers during their time behind bars, calling for the Supreme Court to take a suo motu notice on the matter.
But the chief minister rejected the claims. CM Naqvi said 32 women were arrested and only 11 of them were still in jail now. The top provincial official added that it was his government's duty to ensure that "mothers and sisters remain safe".