PML-N will reap tomorrow what it is sowing today: Sheikh Rashid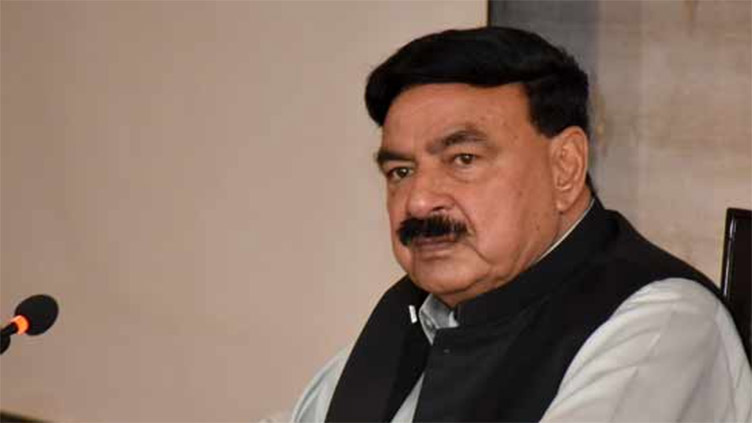 Pakistan
Says ruling alliance has become a symbol of hate
LAHORE (Dunya News) - Awami Muslim League chief Sheikh Rashid on Sunday warned that the ruling party [PML-N] would reap the harvest tomorrow of what they were sowing currently.
In a series of tweets, the former interior minister, who is still standing by PTI Chairman Imran despite many of his own close aides leaving the party after the May 9 episode, remarked that any political party was not a sugar factory and it remained in the masses' hearts. "The [biryani] public meeting in Kasur [held by the PML-N] cannot damage Lal Haveli anyway," he quipped.
— Sheikh Rashid Ahmed (@ShkhRasheed) May 28, 2023
About the Youm-e-Takbeer celebrated every year on May 28 in connection with the nuclear tests conducted in 1998, Rashid gave credit to Raja Zafarul Haq, Gohar Ayub and himself for the move. He further claimed the rest of the cabinet, including the then prime minister Nawaz Sharif were against the nuclear tests.
The former minister said he would live and die in Pakistan but his name had been placed on the exit control list (ECL) while diplomatic passports were issued to the convicted persons living abroad having their assets and children also there.
He also claimed that the ruling alliance comprising 13 parties had become a symbol of hate and the PML-N supremo, Nawaz Sharif, would never go for elections.
Rashid urged the institutions to hold an impartial investigation into the May 9 events and punish the culprits "tight" and pleaded for another probe to know on whose orders the police were asleep that day.
"If a patriotic Pakistani cannot stand against his own army, he also cannot stand by the PDM's thieves," he concluded.