Parvez Elahi rails against PDM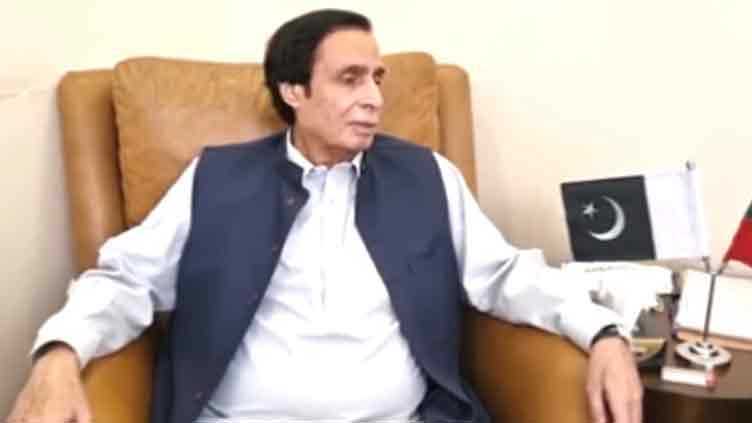 Pakistan
Elahi fires a fresh salvo at Maryam, Fazl
LAHORE (Dunya News) Pakistan Tehreek-e-Insaf (PTI) leader Chaudhry Parvez Elahi slammed on Tuesday the Pakistan Democratic Movement (PDM) and accused it of resorting to tactics to create differences between the people and the army.
He criticised Prime Minister Shehbaz Sharif, saying, "There is an urgent need to get rid of Shehbaz Sharif in the country. I reiterate that country and Shehbaz Sharif cannot go together".
Heaping praise on former prime minister Imran Khan, Mr Elahi said, "Imran Khan is doing his best to keep the people calm."
Speaking about the attack on the military installations, Mr Elahi claimed, "The government deliberately did not try to protect the military installations. Where were IG Punjab and the police when the Corps Commander House was attacked?
Taking a swipe at PDM chief Maulana Fazlur Rehman, Mr Elahi said, "Maulana Fazlur Rehman is compromising his traditions for the sake of PML-N supremo Nawaz Sharif. PML-N Senior Vice President Maryam Nawaz and Maulana Fazlur Rehman came up with the plan to attack the Supreme Court."
He stressed the need to hold Ms Nawaz and Fazal in contempt of court, adding that the government had exposed itself by gathering its armed group outside the top court.