Seven passengers die as Lahore-bound train catches fire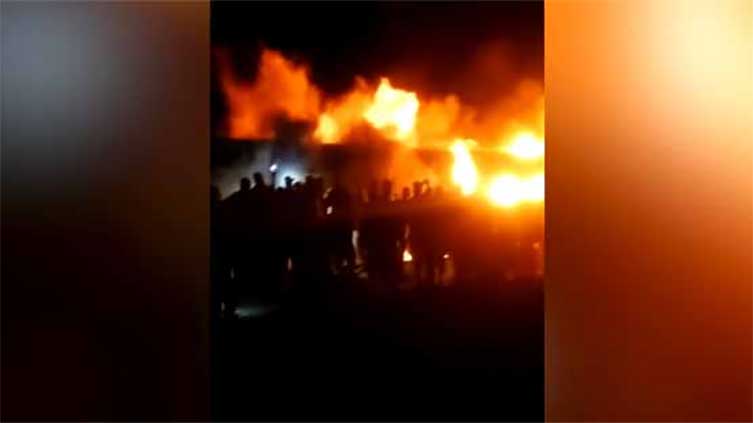 Pakistan
The affected cabin was detached from other compartments
SUKKUR (Dunya News) – At least seven passengers, including four children and a woman, were killed after the bogie of a passenger train travelling from Karachi to Lahore suddenly caught fire in the wee hours of Thursday, witnesses and police said.
According to the railways authorities, the business class cabin of the train caught fire before reaching the Rohri station. The driver stopped the train after seeing the fire and the process of evacuating the passengers kicked off instantly.
The rescue operation was completed after fire was put out. The affected train resumed its journey to Khairpur after affected cabin was detached from other compartments.
The authorities claimed a woman jumped from the train in a bid to escape fire but unfortunately died during the attempt. The railways officials are still investigating the cause of fire.
-- Railways minister orders inquiry --
Federal Railways and Aviation Minister Khawaja Saad Rafique took notice of the incident and ordered an inquiry. An inquiry team will reach Khairpur today to investigate the cause of the fire and possible negligence on the part of officials.