Caretaker govts in Punjab, KP to stand illegal after 90 days: Fawad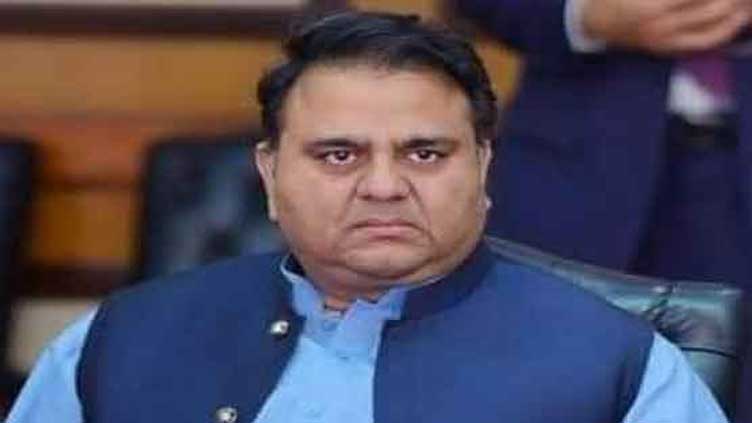 Pakistan
PTI writes to President about expiry of Punjab-KP caretaker governments
LAHORE (Dunya News) – Pakistan Tehreek-e-Insaf (PTI)'s secretary information Chaudhry Fawad Hussain penned a letter to President Dr Arif Alvi on the issue of the expiry of caretaker governments in Punjab and Khyber Pakhtunkhwa (KP).
Central Senior Vice President Fawad Chaudhry requested in the letter written to the President that the matter of completion of the constitutional term of the two caretaker governments, the federal government and the issue of elections should be sent to the Supreme Court.
Fawad Chaudhry said that according to the Constitution of Pakistan, people are supreme and exercise their powers through their elected representatives.
پنجاب اور پختونخوا میں 90 روزہ آئینی مدت کی تکمیل کے بعد نگران حکومتوں کا مستقبل

پاکستان تحریک انصاف نے نگران حکومتوں کا معاملہ عدالتِ عظمیٰ کو بھجوانے کی استدعا کردی

مرکزی سینئر نائب صدر @fawadchaudhry کا صدرِ مملکت ڈاکٹر @ArifAlvi کو خط

وفاقی حکومت اور الیکشن کمیشن کی… pic.twitter.com/KJxZEJDRH4

— PTI (@PTIofficial) April 16, 2023
"The constitution assigns the sole duty of conducting fair and transparent elections to the caretaker governments and gives them 90 days to do so", he argued. The caretaker governments were in a way an extension of the Election Commission. It was limited to the execution of daily affairs, he noted.
Fawad Chaudhry further penned that due to the unconstitutional and illegal actions of the PDM government and the Election Commission, the stipulated period of the constitution regarding the elections was over.
He said that both the caretaker governments in Punjab and Khyber Pakhtunkhwa have completed their constitutional term. He said that the constitution did not allow the extension of the tenure of the caretaker governments. He alleged that the Election Commission was imposing these caretakers on both provinces while trampling all laws and standards of reasonableness.