US, Pakistan work together on broad range of issues: State Dept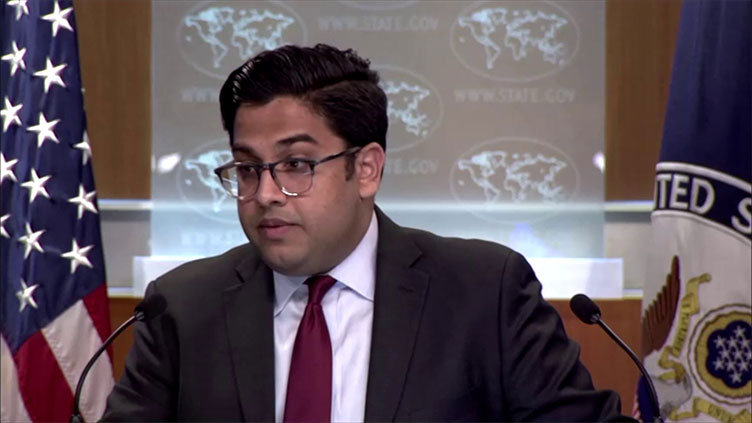 Pakistan
State Department said that US values its important relationship with both Pakistan and India.
WASHINGTON (Dunya News) – Principal Deputy Spokesperson at US Vedant Patel, while briefing the newsmen in Washington on Thursday, said the United States and Pakistan worked together on a broad range of issues.
He stated this when asked by a newsman that Pakistan was one of those invited to the Summit for Democracies but decided not to participate. Vedant Patel said: "We're certainly sorry that Pakistan chose not to participate. But it is a sovereign state and it is one that can make decisions for itself."
Patel said this certainly does not change our willingness to continue to work with Pakistan. The US and Pakistan worked together on a broad range of issues and "we continue to engage with them on issues surrounding democracy, human rights, including freedom of religion, belief, as well as there's an important security partnership."
Answering a question regarding rise of Taliban attacks in Pakistan, Patel said there was a deep security partnership with Pakistan, including counterterrorism efforts. "I saw those same reports of the recent attacks and would offer condolences to those who were impacted."
Replying to a question regarding the US relations with Pakistan and India, Vedant Patel said that US valued its important relationship with both "our Indian partners and Pakistan as well and these relationships stand on their own and are not a zero-sum proposition."