Pak Navy's display of firing surface-to-air missiles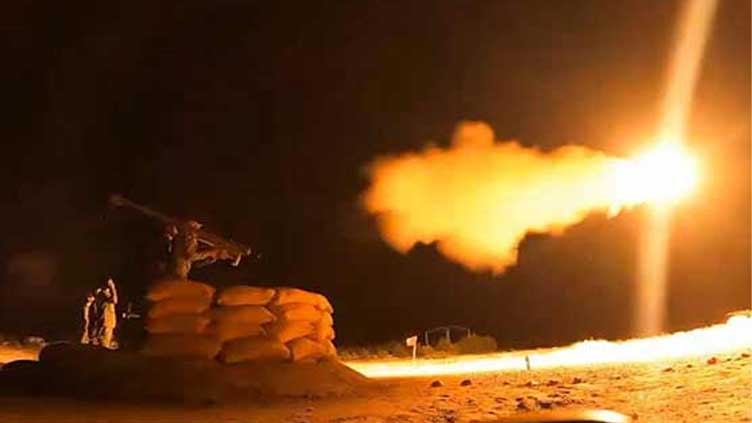 Pakistan
Spokesperson says PN fully capable of thwarting any aggression
KARACHI (Dunya News) – The Pakistan Navy on Thursday exhibited an excellent display of firing surface-to-air missiles.
Navy spokesperson Muhammad Imran said Chief of the Naval Staff (CNS) Admiral Muhammad Amjad Khan Niazi witnessed the firing of missiles by air defence units. He said the missiles fired by Pak Navy successfully hit their targets. He said firing of these missiles was a proof of Pak Navy's combat readiness and operational capabilities.
He further said the Pakistan Navy was fully capable of thwarting any aggression against the country. The spokesperson said Admiral Niazi expressed his complete confidence in combat readiness of the force.