President Alvi critic of government actions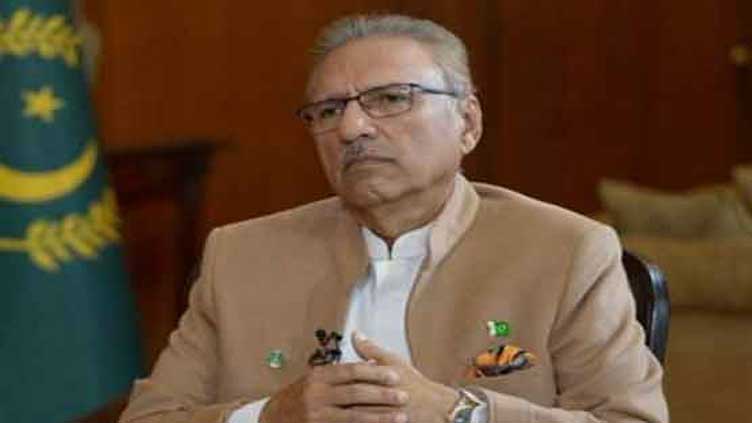 Pakistan
Dr Alvi said that institutions should be careful while spying others
Islamabad (Dunya News) – President Dr Arif Alvi said Wednesday that he would decide after reading the judicial reforms bill adding the politicians should be defeated by the power of the vote.
Talking to a private TV channel, Dr Alvi said that the voices of human rights breaches had echoed in the world community. He expressed his shock at those who say there were no human rights violations in Pakistan. He argued that he wrote to the Prime Minister pointing out such violations. Responding to a query he said that the timing of the judicial reforms bill could be better.
Talking about the issue of the elections, he said that there was no unanimity on it even. He said that one institution said it can't provide security, one gave the excuse of lack of funds and one said that Returning officers would not be available.
Talking about audio leaks, he expressed displeasure saying that the act of spying was illegal and immoral. Both the Intelligence and police should be very careful.
He said that polarization was a bad thing and we failed to hit it. He denied that he moved to arrange a meeting between Imran Khan and Army Chief Gen Asim Munir. He ascribed that he could not direct the army chief not to interfere in political affairs. However, he reiterated that Army Chief Gen Munir had pledged to remain away from politics.