Imran vows to forward reform agenda if returned to power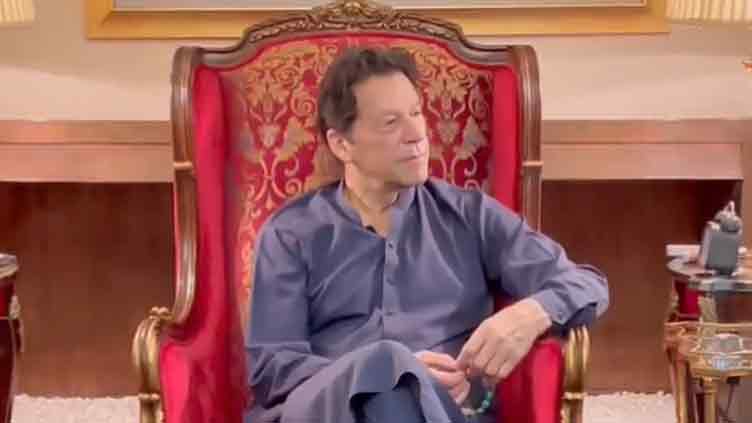 Pakistan
Imran stresses need for protecting ordinary citizens
LAHORE (Dunya News) – Pakistan Tehreek-e-Insaf (PTI) Chairman Imran Khan said on Wednesday to forward a reform agenda if his party returns to power.
A delegation of retired session judges called on the deposed premier, during which Mr Khan pinched hope for forming the government with a huge mandate in the near future.
In connection with the judiciary, Mr Khan said, "In the past, many of the judges were appointed as ROs. There were also many judges whose job was to deal with anti-corruption cases."
— PTI (@PTIofficial) March 29, 2023
He stressed the need for providing protection to ordinary citizens, saying, "We need to think about how we can provide protection to the common citizens."
Mr Khan vowed that his party will ensure the supremacy of law in a bid to develop society – which is a need of the time.
Speaking about the negotiations, Mr Khan said, "The PTI is not hesitating in connection with the negotiations. But the objectives behind the dialogues will be the one-point agenda of announcing the elections."